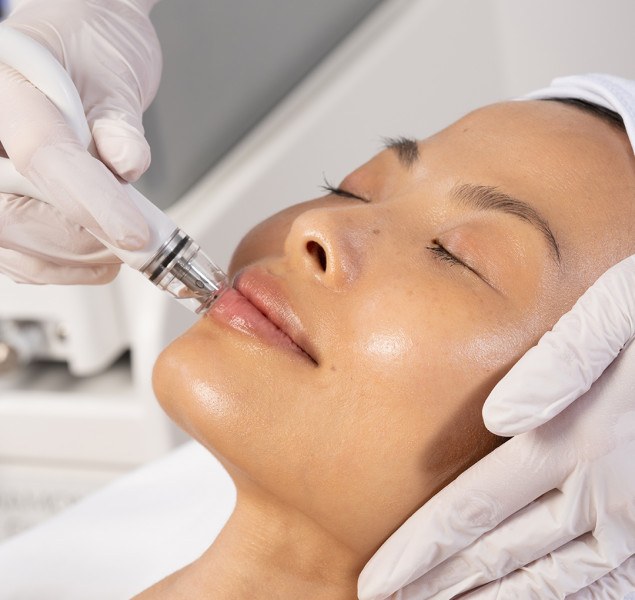 07.14.2021
The Ultimate Wedding Day Glow
You're getting married and you want to have the best and most glowing skin on your big day. You are not alone! While everyone wants to give all the credit to a flawless makeup application, it really starts with a foundation of healthy skin.  Insert DiamondGlow - a great treatment for getting you wedding-day ready. 
DiamondGlow deeply cleans the pores while simultaneously exfoliating and infusing the skin with nourishing ingredients. There are so many ways to customize DiamondGlow with five different serums options and six different exfoliation levels. The five available serums target some of the most common issues needing correction like congestion, dryness, or dullness. In fact, each treatment can be customized with 2 different serums to target unique conditions such as hydrating the cheeks and neck while clearing congestion in the T-zone.
Since this facial delivers different levels of exfoliation, DiamondGlow is safe for all skin types. With six different exfoliating diamond tips available, we can exfoliate the coarsest of skin to the most sensitive. There's even a smooth tip for hydrating delicate areas such as the lips and eyes!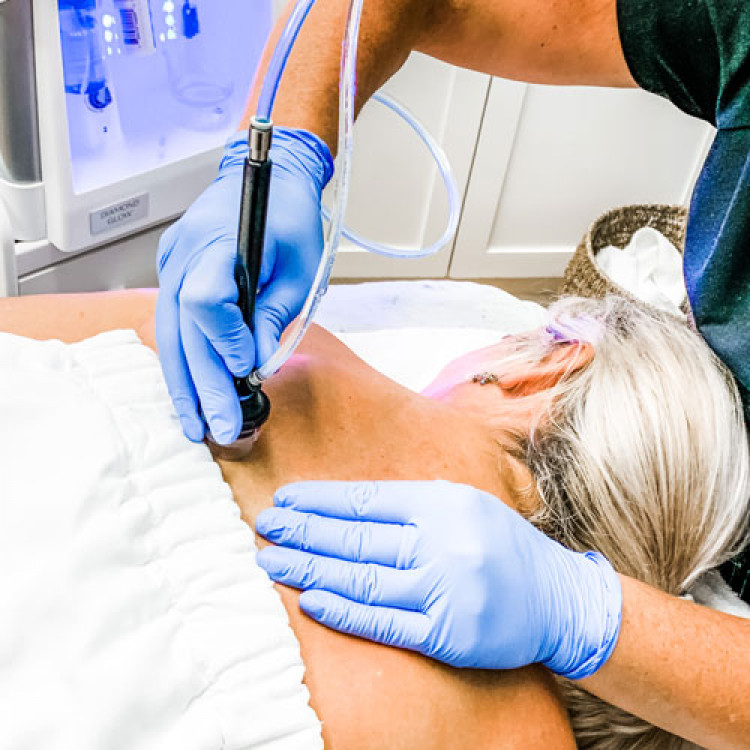 DiamondGlow is not just for the face!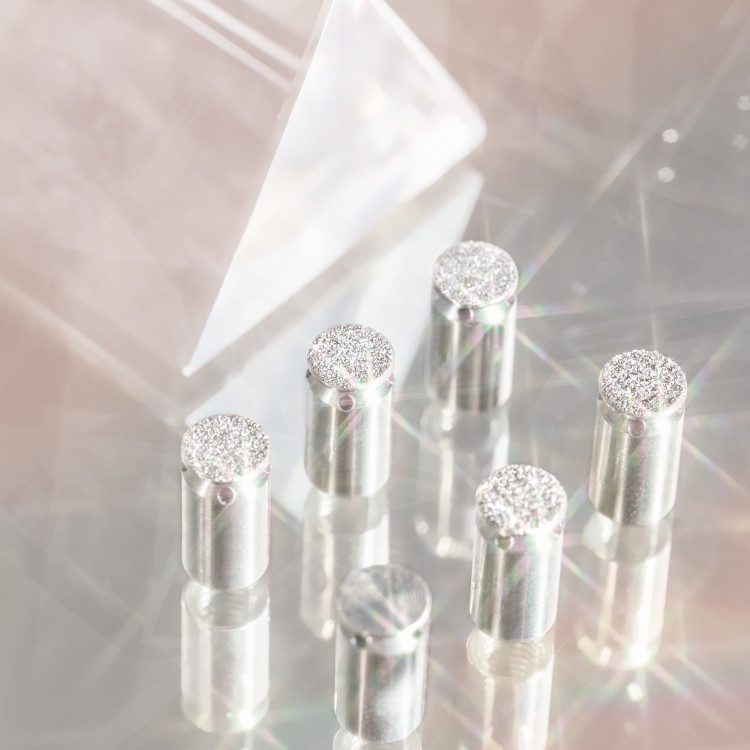 Six different levels of exfoliation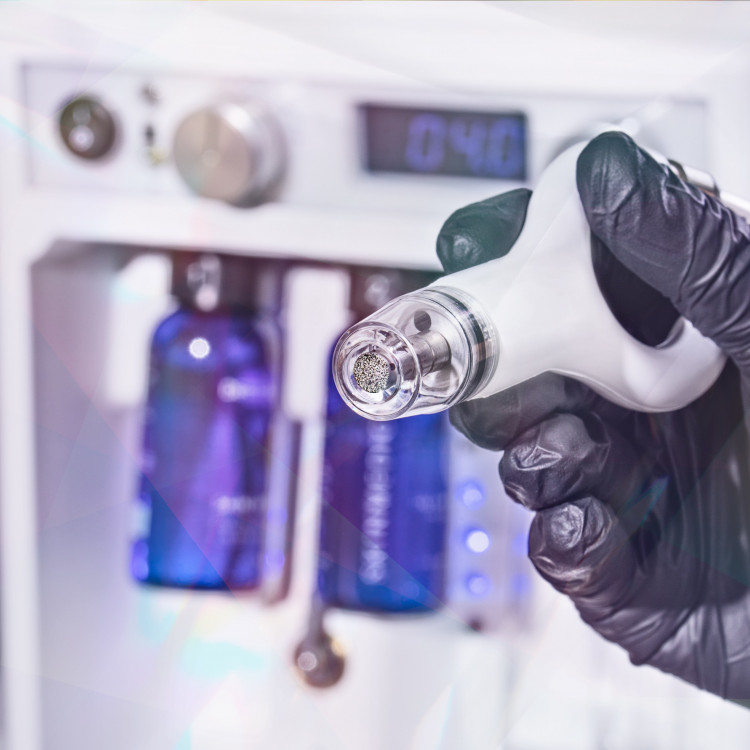 Two different serums can be used to customize treatments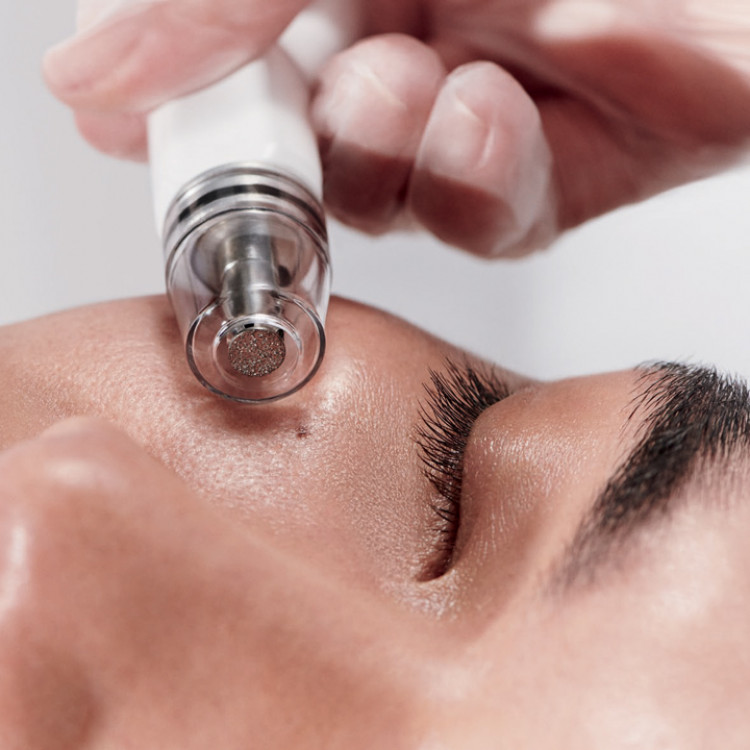 Simultaneously exfoliates, extracts, and hydrates skin
Want to know one of the best parts of this facial? We can treat areas beyond the face, too - neck, chest, arms, shoulders, back, hands, and legs. So, go ahead and get that beautiful, open back wedding dress! We got you!
Watch me perform a DiamondGlow treatment!
Downtime
There is almost no downtime with DiamondGlow. Much like any facial, a little redness right after the treatment is normal and will subside within a day. Receiving one to two DiamondGlow treatments a week before your big day will be the perfect amount of time to see glowing skin for your walk down the aisle.
PRO TIP: For best and most lasting results, we recommend a series of 3 to 6 DiamondGlow treatments leading up to your big day - especially if you are wanting to improve blemishes or stubborn pigment.
Add-Ons
Still wanting more? Adding on a dermaplane, gentle chemical peel, and/or a light therapy treatment will be the icing on the cake! Dermaplane is a simple treatment that gently exfoliates the skin and removes vellus hairs (peach fuzz) giving your DiamondGlow an extra exfoliation boost. Gentle chemical peels - such as the Illuminize Peel or glycolic peels - are a great way to end your DiamondGlow treatment for a richer exfoliating experience and improved radiance. Light therapy is beneficial for so many reasons! We love to incorporate light therapy into treatments for anti-aging and healing benefits as well as for killing acne-causing bacteria.
All in all, DiamondGlow is the perfect way to prep your skin for the ultimate glow on your wedding day and for years to come in your gorgeous wedding photos!

READY TO SCHEDULE?
Book your medical or cosmetic appointment online. Complimentary consultations are available for cosmetic services.