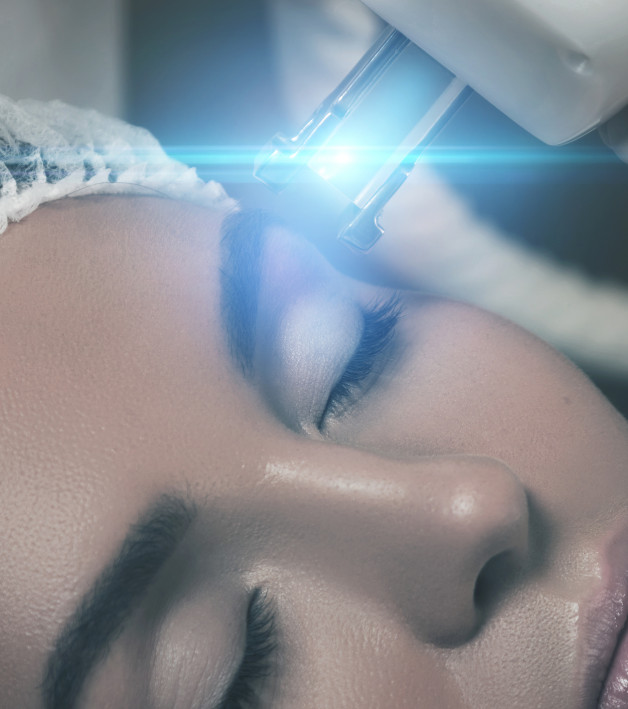 PDT
Photodynamic Therapy
For patients with severe or cystic acne, a topical drug called Levulan or aminolevulinic acid (also known as ALA) is an alternative to taking oral Accutane. ALA is a photosensitizing chemical that is applied to acne lesions prior to Blu Light treatments.

Description

ALA is absorbed by the oil glands and is activated by the light source. The treatment eradicates the acne bacteria, reduces oil production, and minimizes the appearance of pores.*
A typical treatment regimen involves applying ALA to the skin for approximately one hour, followed by sixteen minutes of Blue Light. Patients usually receive two to four treatments separated two weeks apart. The most common potential side effect from the treatment is that patients are sensitive to light and sun for 24 to 48 hours after the treatment. There will be redness and peeling for up to one week.*
READY TO SCHEDULE?
Book your medical or cosmetic appointment online. Complimentary consultations are available for cosmetic services.