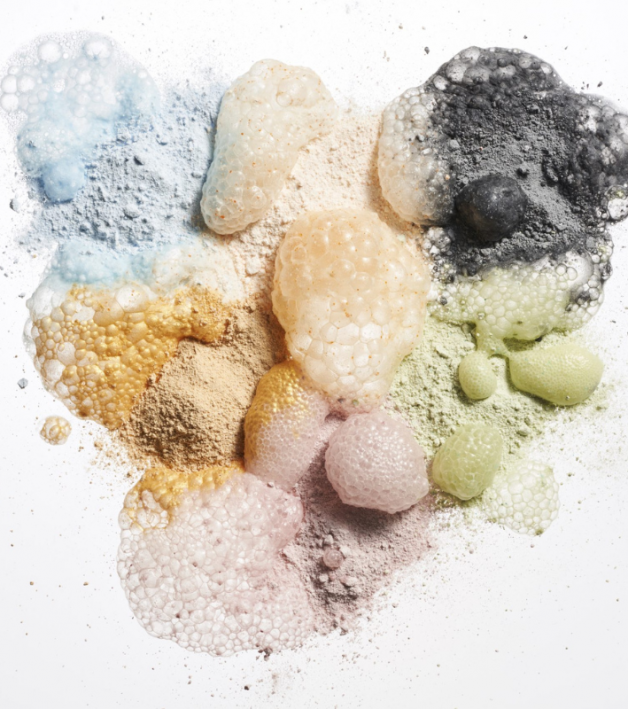 Glo2Facial
Oxfoliate Your Skin
Glo2Facial is the go-to treatment for rebalanced beauty that utilizes patented Oxfoliation™ and the body's natural superpowers to deliver clean, calm and naturally hydrated skin.

This sophisticated and clinical treatment is based on a 3-step process of Oxfoliation™, LUX (Lite Ultrasound Experience), and detoxification, delivering immediate and long-lasting results. The Glo2Facial by Geneo works with everything and is for everyone.
Shop Now
The Glo2Facial Process
Get better skin naturally with Geneo personalized facial treatments and immediate, long-lasting results.
OXFOLIATION

Glo2Facial OxyPods react with Primer Gel to gently exfoliate the skin and create a bubbly, CO2-rich environment on the skin's surface. The body responds by sending a surge of oxygen to the skin, which creates ideal conditions to nourish and transform the skin from the inside out.

LUX

Lite Ultrasound experience creates micro vibrations that instantly smooth the skin and increase the permeability of the skin's protective layer, enabling better nutrient absorption.

DETOX

A relaxing hands-free lymphatic massage sculpts the face, delivering instant reduction of redness and puffiness while infusing active ingredients even deeper into the skin.
Personalized Facial Treatments
Glo2Facial is available with six non-invasive customizations using natural botanicals that are activated right on the skin. Each targets a variety of skincare concerns, from fighting breakouts to reducing the visible signs of aging, each option is personalized for every age, skin type and season.
This is the gateway to extraordinary outcomes for your skin – you'll know it when you feel it!
Balance - Best for oily, acne prone skin, Balance removes impurities, fights acne and minimizes oil production.
Detox - Best for skin regularly exposed to allergens, Detox protects the skin from environmental stressors.
Glam - Best for preventing signs of aging, Glam improves elasticity and prevents loss of collagen.
Hydrate - Best for dry, dull skin, Hydrate enhances moisture retention and strengthens the skin barrier.
Illuminate - Best for pigmented skin, Illuminate unifies skin tone and reduces pigmentation.
Revive - Best for mature skin, Revivie reduces fine lines, improves texture, and smooths overall appearance.
READY TO SCHEDULE?
Book your medical or cosmetic appointment online. Complimentary consultations are available for cosmetic services.