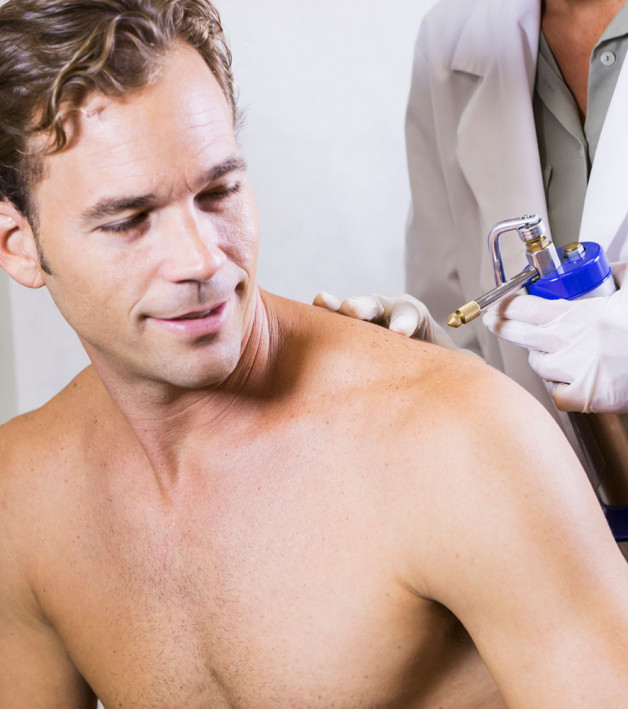 Cryosurgery
Cryosurgery is used frequently by dermatologist to treat many skin problems. Liquid nitrogen is sprayed on to the area of skin freezing it. Light freezing causes a peeling, moderate freezing a blistering and hard freezing a scabbing.

The most common uses for cryosurgery is to treat warts, seborrheic keratoses and actinic keratoses. It is also used for acne, scars, small benign growths and some skin cancers.
READY TO SCHEDULE?
Book your medical or cosmetic appointment online. Complimentary consultations are available for cosmetic services.