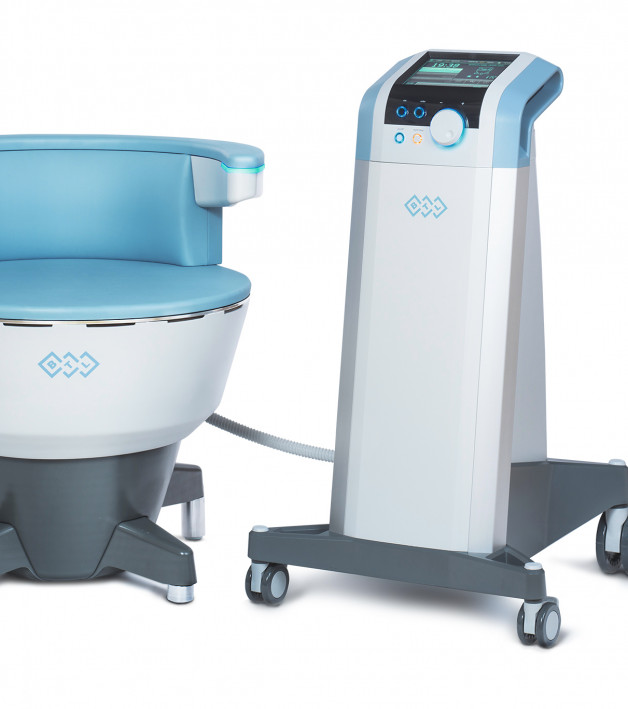 Emsella
Urinary Incontinence Treatment
Over 200 million people worldwide are affected by incontinence and only half of them seek help. With Emsella, treating incontinence has never been easier for both men and women.
Shop Now
Time
30 min
Each Emsella session is very quick - only 30 minutes. Most patients can easily fit treatments into their busy lives.
Results
1+ Session
For optimal results, we recommend 6 treatment sessions, 2 per week for 3 weeks. Improvements are noticed after one session but improve greatly over time.
Price
$$$
A package of 6 treatments of Emsella costs $2400. If maintenance treatments are desired after the initial series, those are available at a drastically discounted rate.
Downtime
None
Emsella's HIFEM technology automatically builds in the release of lactic acid during each treatment, so muscle soreness is rarely reported. Most patients can go back to normal activities immediately...and with less leaks, too!
What is Emsella?

By utilizing HIFEM® (High-Intensity Focused Electromagnetic) technology, EMSELLA stimulates powerful contractions not achievable by normal efforts. In fact, one session of EMSELLA is equivalent to 11,000 pelvic contractions!
Emsella is a great option for both men and women of any age who desire a solution for urinary incontinence and improve their quality of life. For men, infections, prostate cancer, or stress can have a negative affect on urinary function as well as intimate health. For women, aging, childbirth, and menopause can lead to incontinence. Emsella is a treatment chair that sends powerful, effective contractions through the pelvic floor to strengthen both muscles and the bladder in men and women.
"My husband used to get up 3-4 times each night to go to the bathroom. Because he has a hard time going back to sleep, he was tired most days. After only a couple of treatments, he noticed he was getting up 2-3 times, so he was excited to keep going. It's been 3 months since his last treatment of 6 (twice a week for 3 weeks). I am excited to tell you he gets up once per night at the most, and some nights not at all. It has been amazing for him. While doing the treatments he said his prostate felt tighter, and he looked forward to the next treatment. He says it is not painful at all and he would recommend it to men to treat urinary or prostate issues." - Patient's Wife
EMSELLA treatments are available at Premier Dermatology at Bentonville.
READY TO SCHEDULE?
Book your medical or cosmetic appointment online. Complimentary consultations are available for cosmetic services.