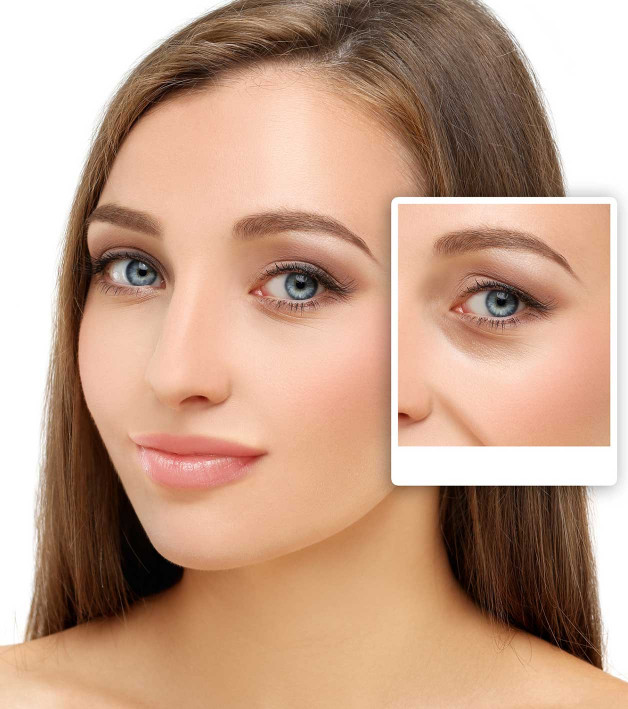 Blepharoplasty
Eyelid Rejuvenation
Surgery that repairs droopy eyelids and may involve removing excess skin, muscle and fat. As you age, your eyelids stretch, and the muscles supporting them weaken.
Time
60+ min
Since eyelid rejuvenation is a customized procedure, treatment times may vary. On average, most procedures take about an hour.
Results
Immediate
With any surgical procedure, results are quick. Healing will take about 3 to 4 weeks. Final results will be visible at that time.
Pain
Mild-Mod
During the procedure, local anesthesia is used to completely numb the area. Post-procedure, patients can expect to have significant swelling and tenderness around the eyes. Eyelids will feel tight, but that is normal. Discomfort is easily managed with over-the-counter analgesics.
Downtime
1+ Weeks
The bulk of the downtime occurs in the first week after surgery. Swelling and tenderness subside quickly. Strenuous activities should be avoided for about 3 to 4 weeks after surgery to ensure proper healing.
What is Blepharoplasty?
Eyelid rejuvenation is a very customized procedure offered at Premier Dermatology. Dr. Missy Clifton is passionate about developing a unique treatment plan for each patient to address such concerns as excess skin on the upper and lower eyelids as well as fine lines, wrinkles or volume loss around the eye area.
To correct excess skin on the eyelids, an in-office blepharoplasty is performed in which Dr. Clifton uses a laser-assisted handpiece to surgically remove excess skin. The treatment plan can include injectable treatments such as Botox Cosmetic, Juvederm or Restylane to address fine lines and volume loss.
Since eyelid rejuvenation depends heavily on individual goals, a consultation is required. Consultations are complimentary.
Blepharoplasty & Laser Resurfacing
When both excess skin and texture need rejevenation, blepharoplasty is combined with Halo laser resurfacing. The Halo device is very versatile and allows Dr. Clifton to target skin texture or skin tightening making the procedure very customizable.


Blepharoplasty - Upper Lid
Upper eyelid blepharoplasty is a laser-assisted procedure. With great precision, excess skin is removed from the upper lids with minimal-to-no bleeding.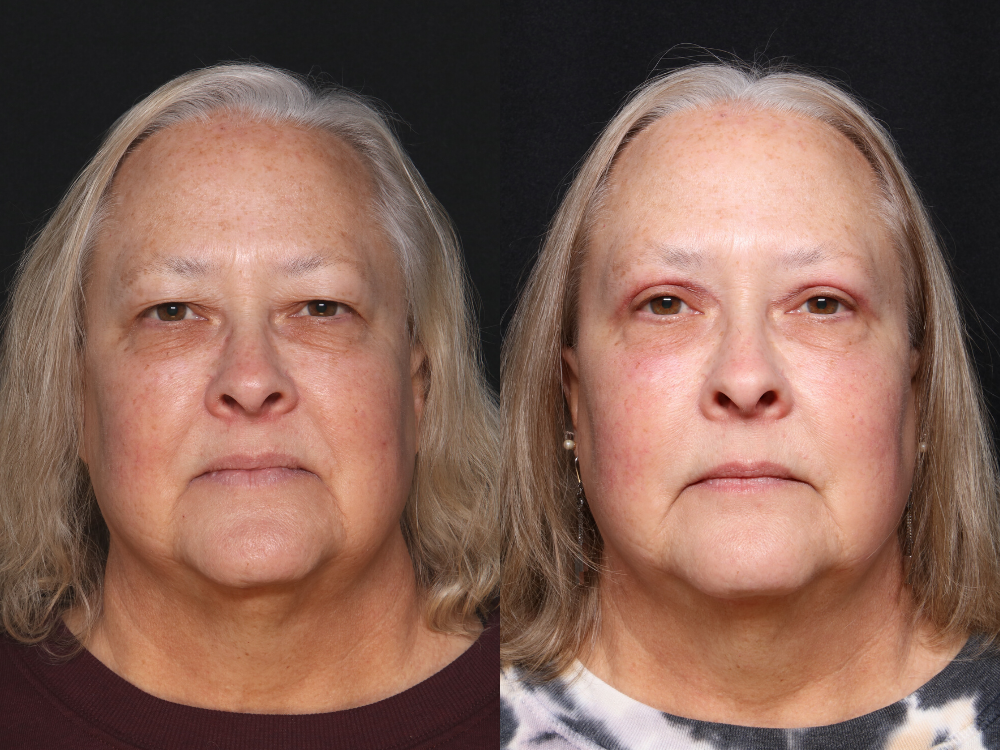 Blepharoplasty - Upper & Lower Lid
As with the upper eyelid procedure, lower eyelid blepharoplasty involves a laser incision and removal of the fat pad below the eye.









READY TO SCHEDULE?
Book your medical or cosmetic appointment online. Complimentary consultations are available for cosmetic services.