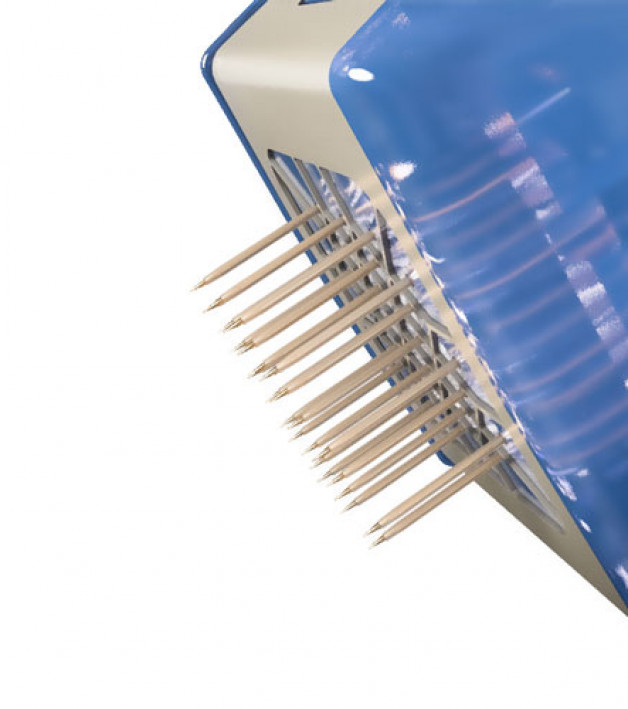 Morpheus8
Minimally Invasive Resurfacing & Remodeling
Morpheus8 is a fractional skin treatment that stimulates collagen production of the underlying layers of the dermis. By targeting the deeper layers of the skin, the building blocks will reorganize themselves in a natural anti-aging process.
Shop Now
Time
60+ min
The treatment length depends upon the size of the area being treated. Smaller facial areas may take 20 minutes while larger body areas may take up to an hour. Patients are asked to arrive about an hour prior to treatment for topical numbing to be applied.
Results
3 Weeks
Visible results can be seen within a few days. However, when remodeling collagen, time is on your side. The most noticeable results are visible at 3 weeks. Depending upon unique skin goals, patients can be recommended 1 to 3 treatments of Morpheus8.
Pain
Mild
Both topical numbing and local anesthetic is administered to the treatment area. During the procedure, patients are very comfortable. Post procedure, any discomfort is easily managed with over-the-counter analgesics.
Downtime
1 Week
Patients can expect to see micro injuries (needle-like marks) on the treatment area in addition to redness and swelling. Most of these side effects dissipate within a week. Makeup can be worn during the recovery period.
What is Morpheus8?
By combining radio frequency with microneedling, Morpheus8 is able to safely improve skin quality.
Morpheus8 is a deep fractional remodeling device that addresses the adipose tissue (fat) on the face and body. Ideal areas of treatment are the lower face, that may have jowling. Morpheus8 provides radiant and beautiful contours for a smoother and naturally beautiful appearance.
For added sculpting benefits, Morpheus8 is frequently paired with AccuTite, FaceTite, and BodyTite procedures. This combination is also called Embrace RF.
READY TO SCHEDULE?
Book your medical or cosmetic appointment online. Complimentary consultations are available for cosmetic services.