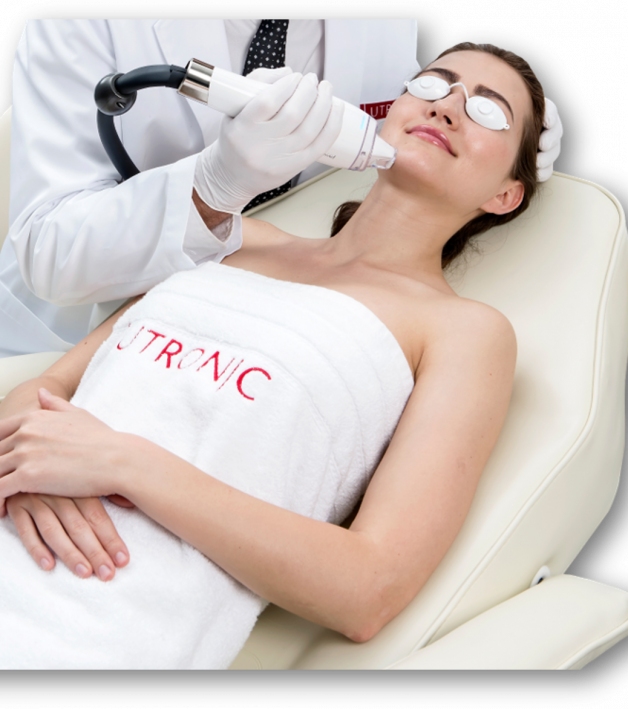 LaseMD Ultra
Laser Skin Rejuvenation
LaseMD Ultra is a non-ablative, yet highly effective treatment that rejuvenates the skin without the downtime of traditional laser treatments. LaseMD Ultra treatments make it possible to have a more youthful and bright appearance without have to worry about missing work or social events.
Shop Now
Time
60 min
Topical numbing is applied about 30 minutes prior to treatment. LaseMD Ultra takes about 30 minutes to perform
Treatments
3+
Skin radiance is improved after just one treatment. For optimal results in correcting sun damage, a series of at least 3 treatments is recommended.
Price
$$
One treatment of LaseMD Ultra costs $425. For best results, a series of treatments is recommended.
Downtime
Minimal
Most commonly, patients report a rough, sand-paper like skin texture for a few days after treatment. The skin may also appear slightly red, like a mild sunburn, for the first few days.
What is LaseMD Ultra?
LaseMD Ultra is a gentle but effective non-ablative laser that targets the water molecules in the skin and is safe for all skin types. The treatment can be customized to fit your needs – whether you are looking for a light resurfacing to give your skin a glowing appearance before a special occasion or a deeper treatment to address fine lines, pigmentation and mild to moderate sun damage, LaseMD Ultra is the perfect addition to your skin care routine.
Benefits include:
Brighter Skin Tone
Improvements in Fine Lines and Skin Texture
Reduction in Pigment from Age Spots, Sun Spots, Freckles, and Actinic Keratoses
Ideal for treating the face, neck, and decollete
READY TO SCHEDULE?
Book your medical or cosmetic appointment online. Complimentary consultations are available for cosmetic services.