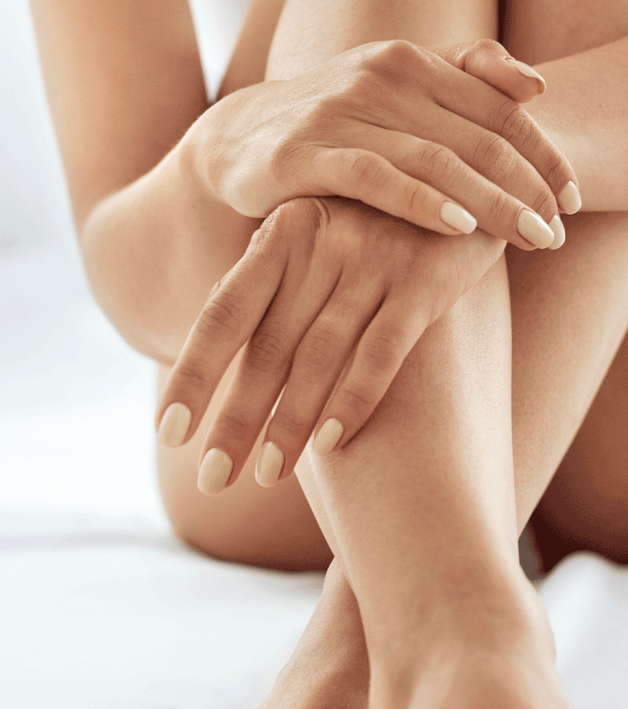 Sclerotherapy
Sclerotherapy is a minimally invasive procedure to treat uncomplicated spider veins. The treatment involves the injection of a solution, called Asclera®, into the affected veins. Asclera® is a sclerosing agent that is injected into the vein. It works by damaging the endothelium, the cells lining the inside of blood vessels. This causes blood platelets and cellular debris to attach to the lining of the vessels; eventually, cellular debris and platelets cause the blood vessel to clot. Over time, the clotted vein will be replaced with tissue.
Time
30+ min
Each appointment is approximately 30 minutes. For larger treatment areas, more time may be needed.
Results
4 weeks
While the spiders veins will "disappear" upon injection, discoloration and bruising is very common for about 4 weeks.
Price
$$
The starting price is $250 and will vary depending on the size of the treatment area.
Downtime
Moderate
To ensure proper healing, we recommend no vigorous exercise for 48 hours. Medical compression garments (provided by patient) must be worn for 2 weeks. Additionally, we advise all patients to avoid sun exposure while healing.
READY TO SCHEDULE?
Book your medical or cosmetic appointment online. Complimentary consultations are available for cosmetic services.