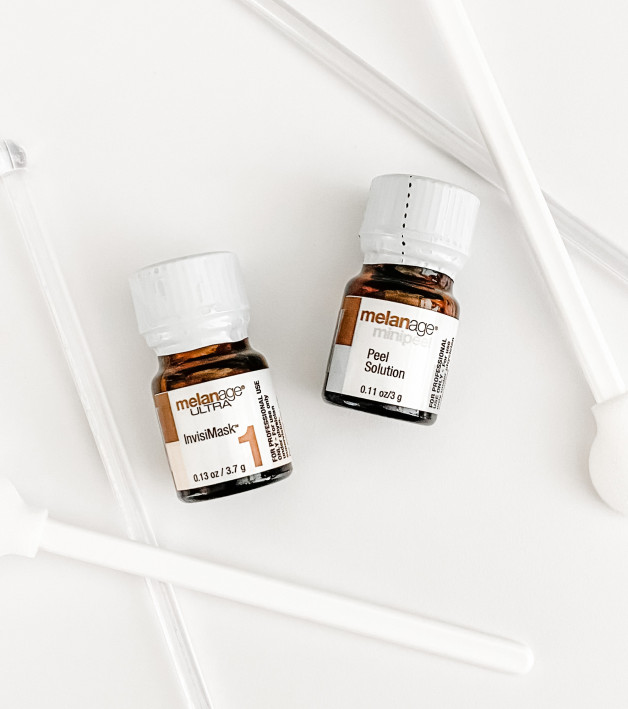 Melanage Peels
Melasma is a condition in which pools of pigment appear on the the skin. Most commonly, these pigmented areas appear as a "mask" on the face. Hormonally driven and not laser-friendly, this type of pigment is best corrected with a potent chemical peel. The Melanage Ultra Peel is performed as a single treatment. Peeling will occur as the skin is brightened.
Shop Now
Time
20 min
Melanage Peels take very little time in office. Patients will leave the clinic with a solution on the skin and will be instructed when to remove the product at home.
Pain
None
Unlike many peels, Melanage peels do not burn or sting during application.
Results
1+ treatment
Available in 2 forms, Melanage Ultra Peel and Melanage MiniPeel allow aestheticians to customize your experience. Typically, only one treatment of Melanage Ultra is needed whereas a series of 3 MiniPeels are suggested. Results are visible 7 to 10 days after peeling.
Downtime
Minimal
Peeling is a side effect of Melanage Peels and can be expected to last from day 3 to day 10 post treatment. Mild redness or itchiness is also common while peeling. Sun exposure must be avoided while the skin is healing. Melanage Peels include a complete post-care skincare regimen.
Melanage Peels
Premier's Melanage chemical peels are ideal for treating stubborn pigment from sun damage or even melasma.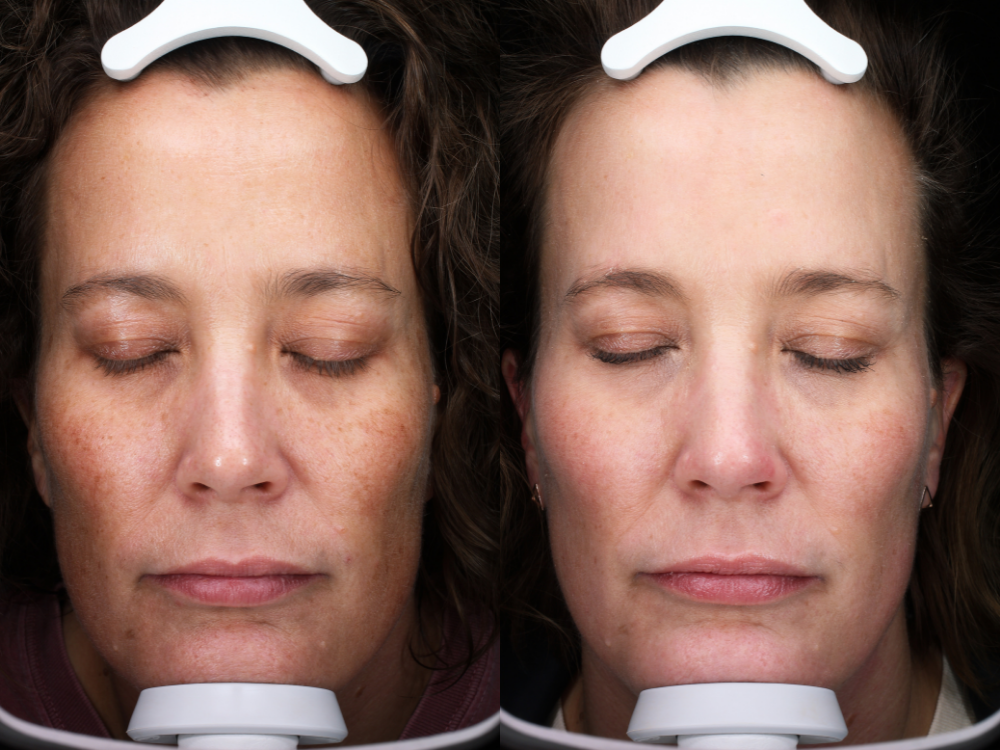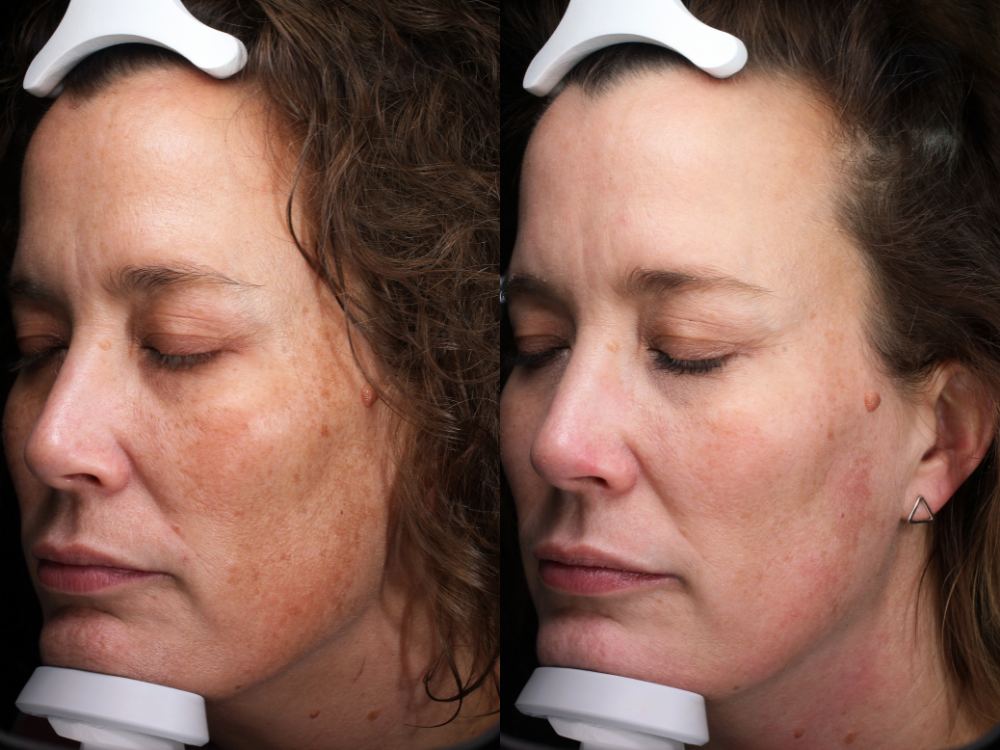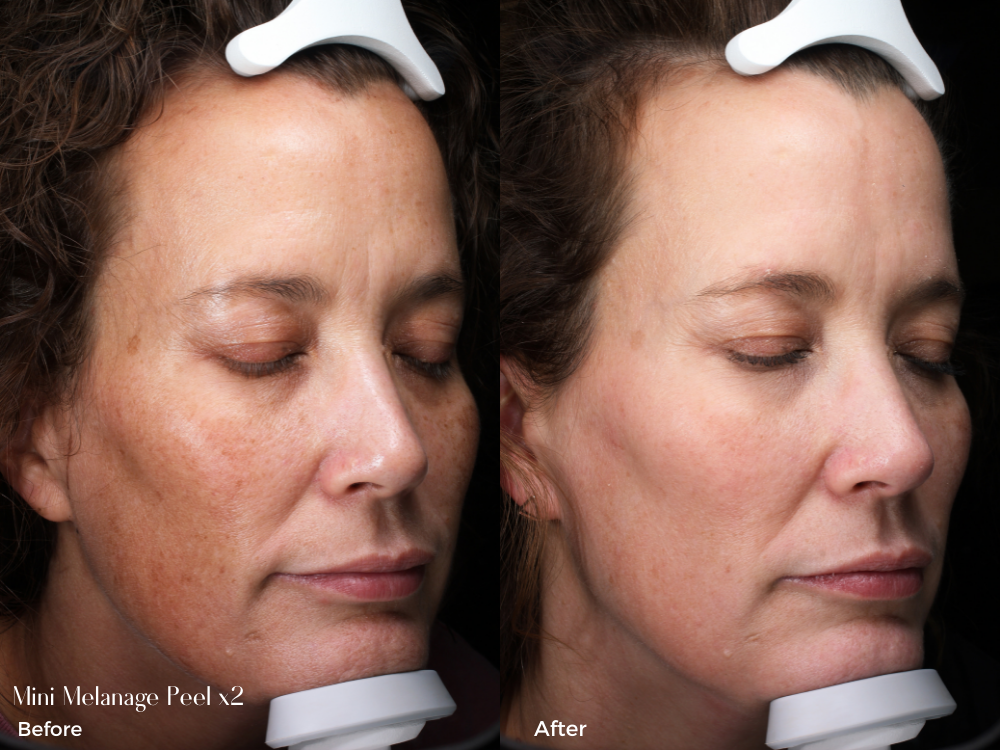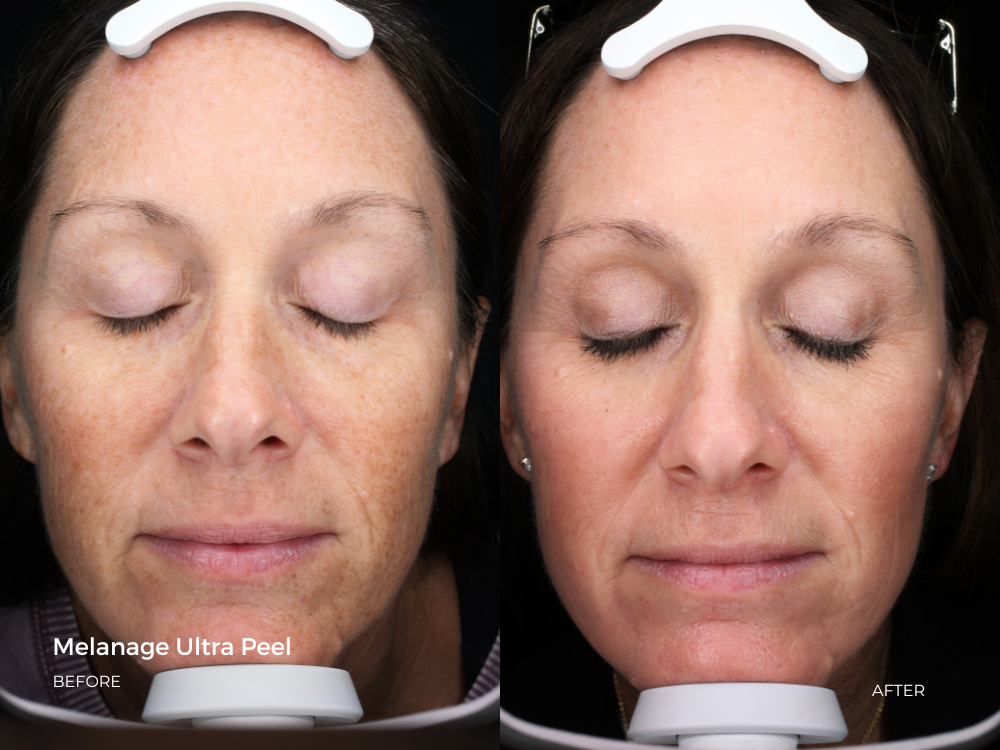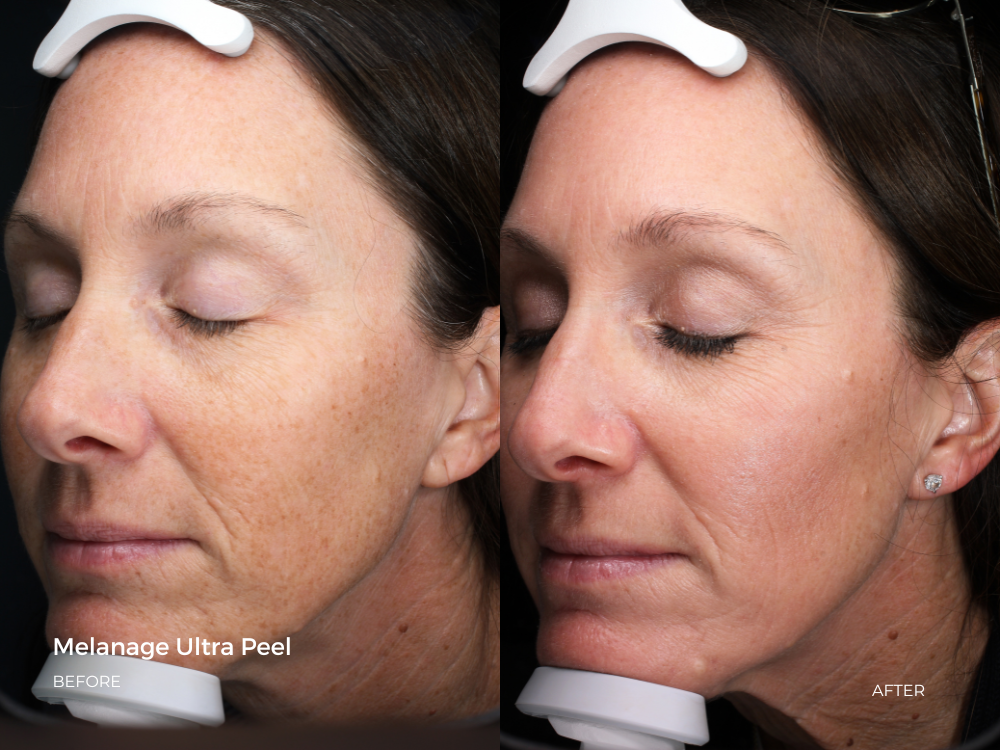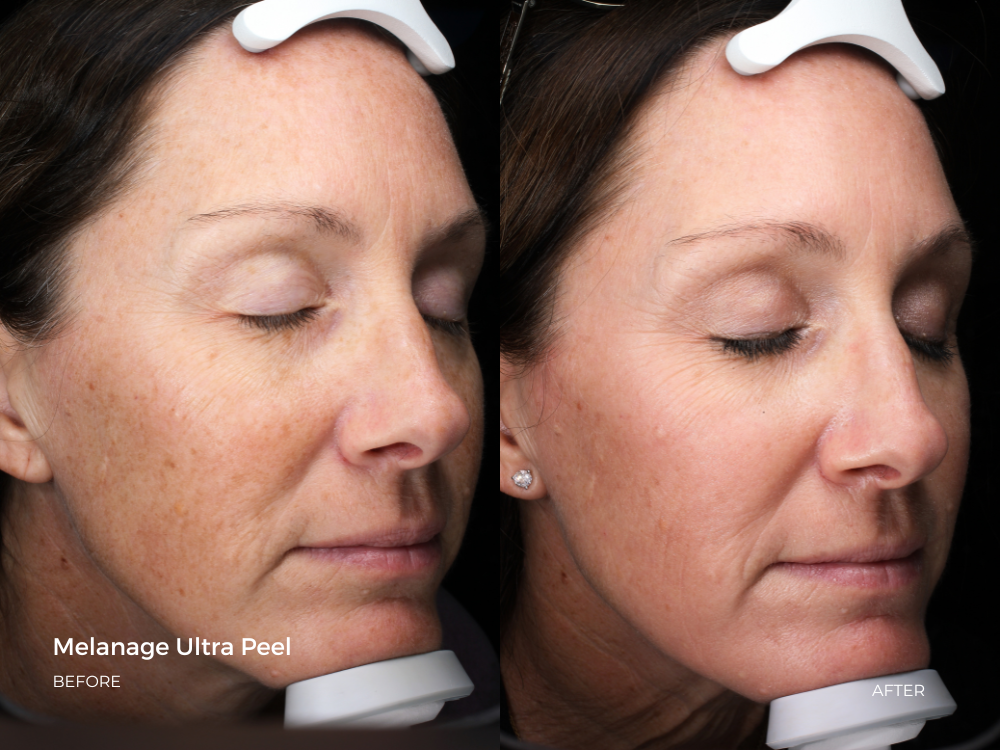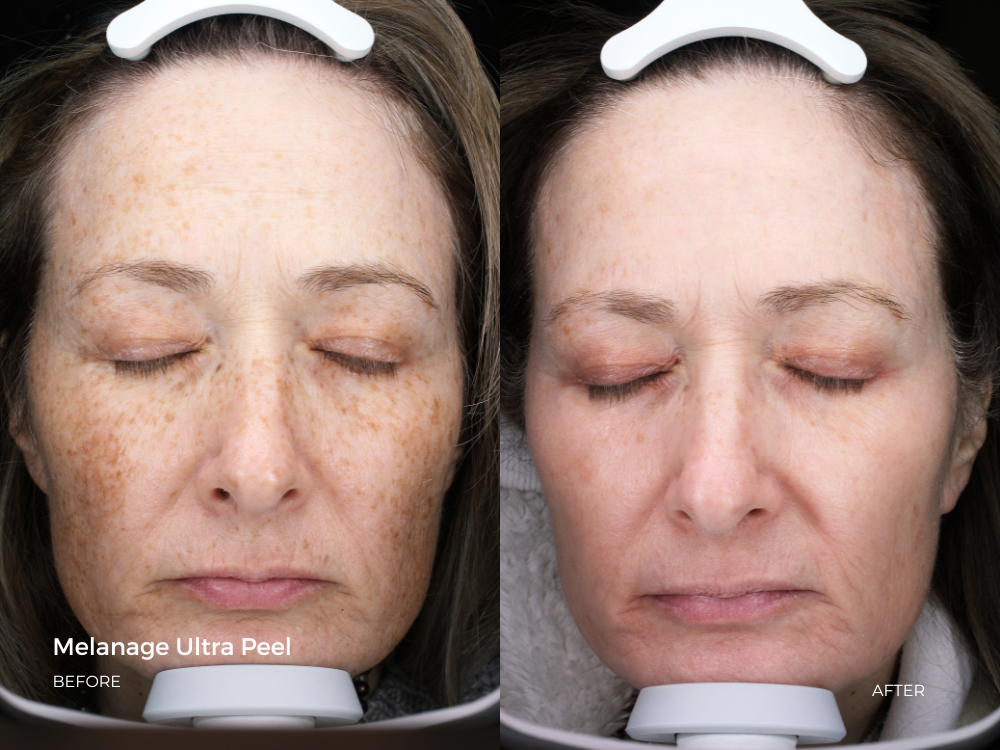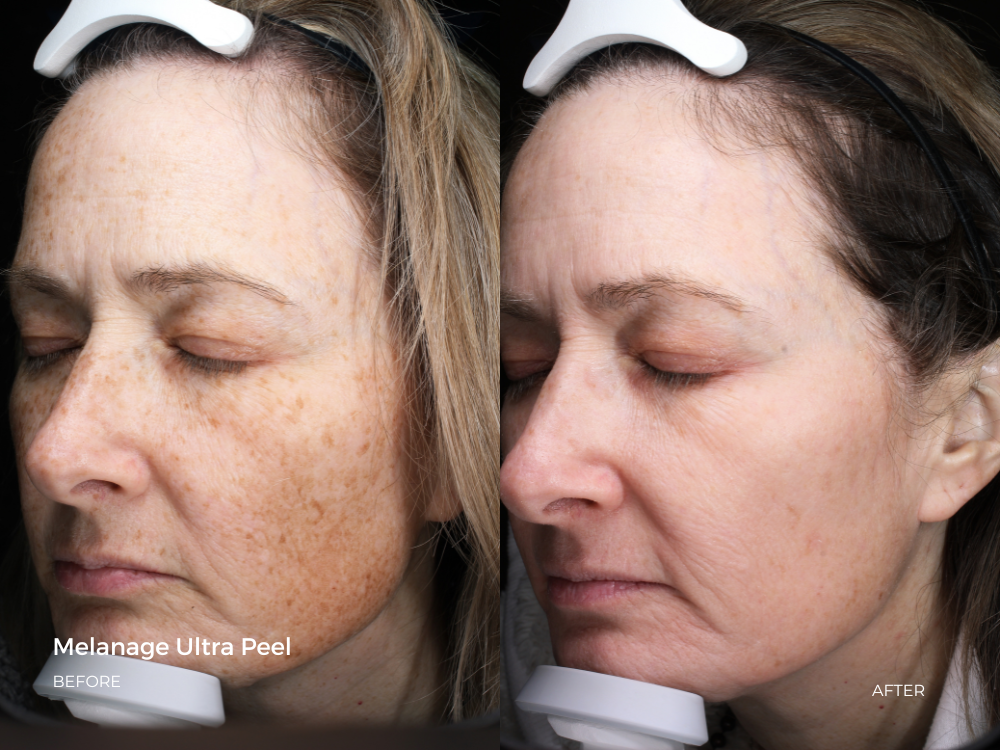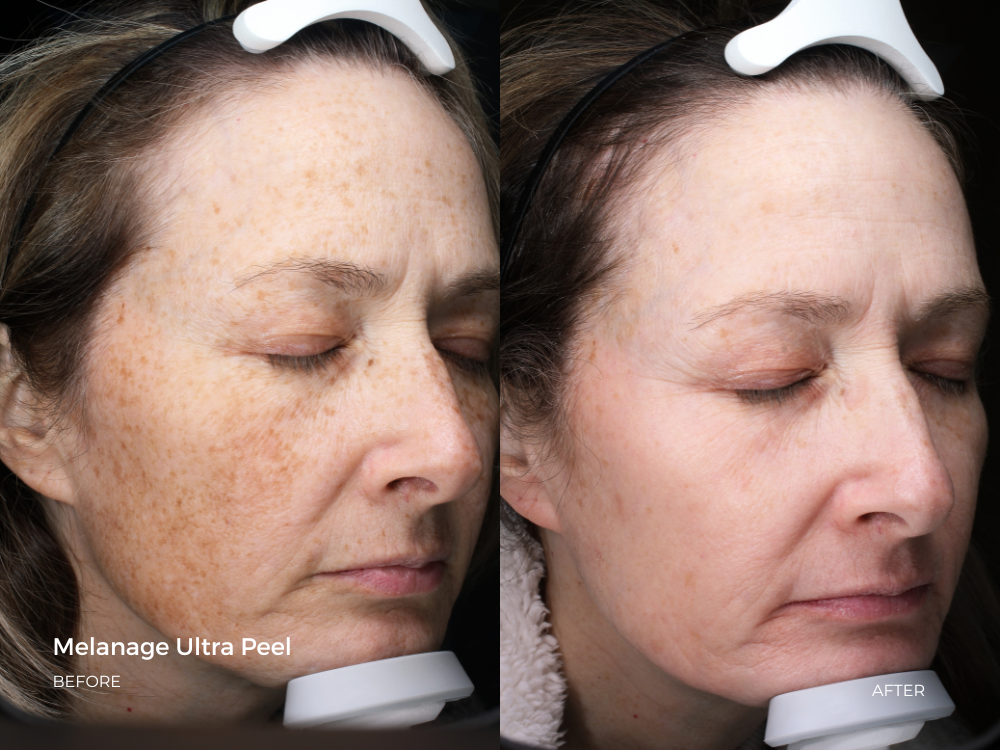 READY TO SCHEDULE?
Book your medical or cosmetic appointment online. Complimentary consultations are available for cosmetic services.