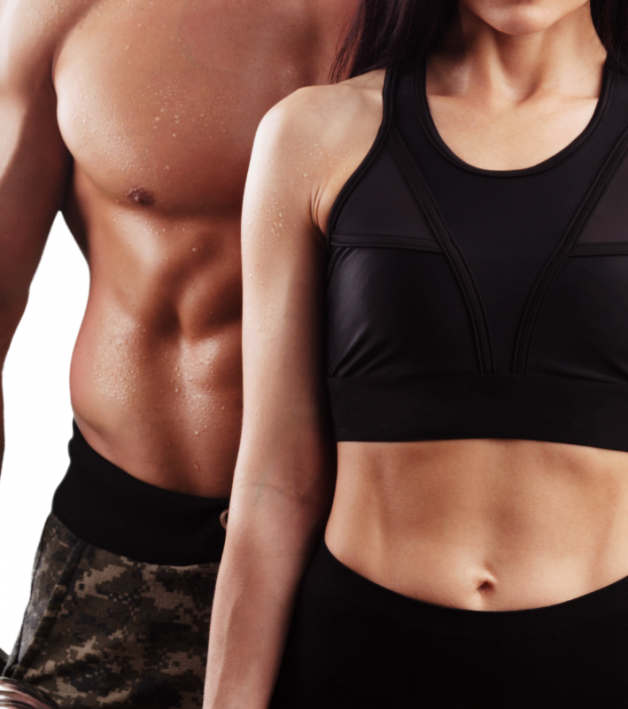 TruBody
Tighten Skin. Reduce fat. Tone Muscle.
Premier Dermatology & Aesthetics proudly offers TruBody, the complete body shaping solution that pairs body and muscle sculpting to remove fat, rebuild muscle, and renew skin. This non-invasive, radio frequency treatment provides patients with a 24% decrease in fat as well as a 30% increase in muscle mass.
The TruBody System
Comprised of two treatment modalities (TruSculpt + TruFlex) TruBody provides a non-invasive way to reduce fat, increase muscle, and improve skin quality.
TruBody treatment plans typically begin with a TruSculpt session to address unwanted fat followed by a series of TruFlex sessions to improve muscle definition.
About TruSculpt
TruSculpt is a revolutionary, body-sculpting treatment that allows you to personalize your ideal body in as little as one 15-minute treatment. TruSculpt is a safe and effective technology that is clinically proven to permanently eliminate fat cells in stubborn areas around the body. With TruSculpt, you can get the body definition you want, even in areas that have been resistant to diet and exercise.
TruSculpt uses innovative Monopolor RF technology to selectively target fat and therapeutically heat it until fat cells are eliminated by passing through the body naturally. An average of 24% fat reduction is achieved in just one treatment.
This procedure is versatile and effective to treat a wide range of patients who may not be a

candidate for other contouring procedures due to treatment location, skin type, fat thickness and

presence of skin laxity.

The treatment has minimal discomfort and has been compared to a hot stone massage.

There is no visible downtime after the procedure and normal activity can be resumed immediately.

The treatment time is dependent on the treatment size and how many areas are treated.

Treatment

time is typically 15 to 30 minutes to treat the abdomen and flanks.

Typically, only 1 treatment is needed. Maximum results are visible after 12 weeks. Additional

treatments may be required to achieve the personalized results you desire.
About TruFlex
TruFlex is a personalized muscle sculpting treatment that adjusts to your fitness level, shape, and goals to strengthen, firm, and tone your muscles. It is a comfortable, safe, and effective technology that is clinically proven to increase an average of 30% muscle mass. In fact, each session is equivalent to 54,000 muscle contractions.
TruFlex uses a unique Multi-Directional Stimulation (MDS) technology to deliver three treatment options by replicating intensified crunch, squat, and twisting actions. TruFlex is non-invasive, requires no recovery time, and patients are able to immediately return to normal activities after the treatment.
Faster - Up to eight areas can be treated in each 45-minute session.

Safer - The unique truControl™ technology provides safe and consistent results through targeted, selective, and customizable delivery with less energy needed.

Effective - Three treatment mode options are available to customize the results to each patient's goals.

Muscle thickness increase - Clinical studies have shown an average of 30% increase in muscle mass.

Versatile - Best of all, TruFlex can be personalized for the treatment for different fitness levels, body shapes and goals.
Results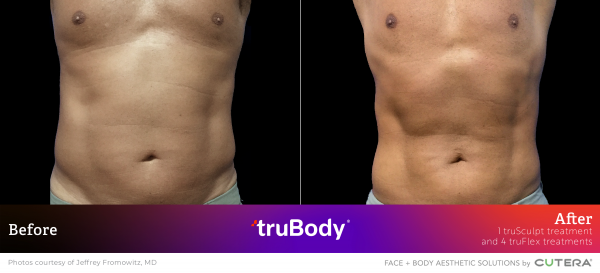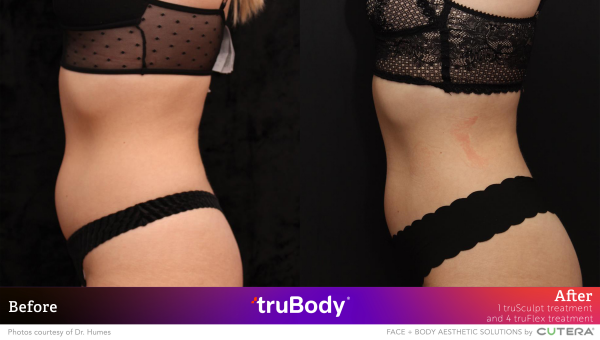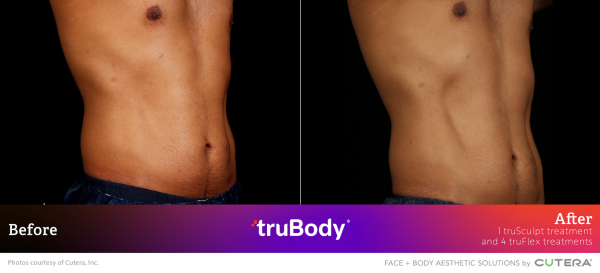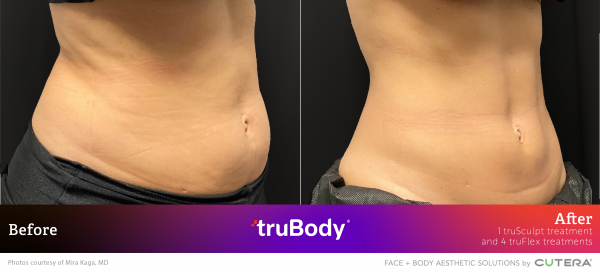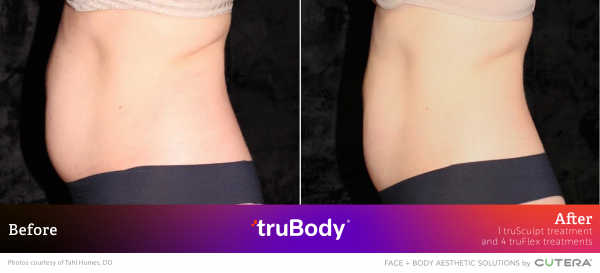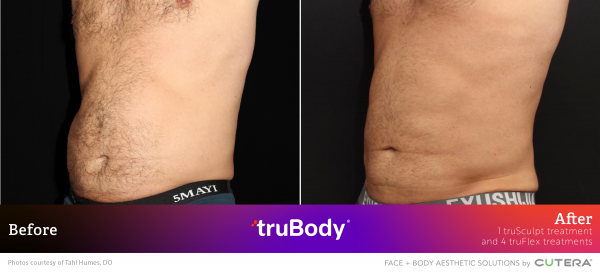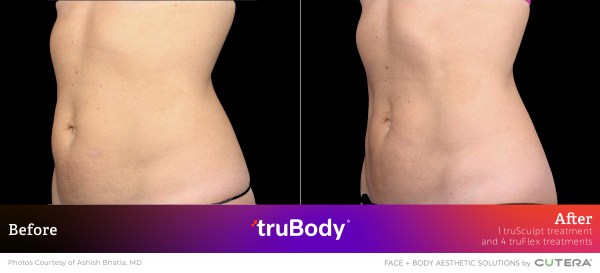 READY TO SCHEDULE?
Book your medical or cosmetic appointment online. Complimentary consultations are available for cosmetic services.