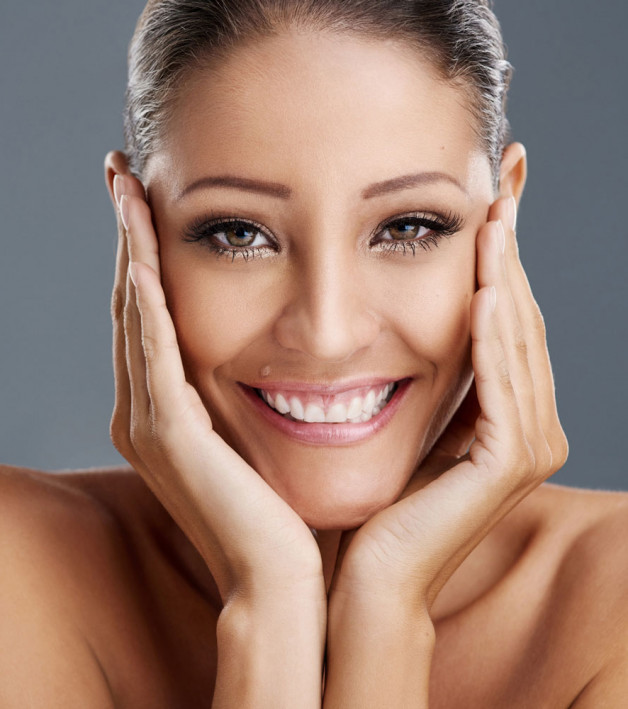 NanoLaserPeel
Weekend Laser Peel
The gentle power of light instantly removes layers of dull, damaged skin to reveal smooth and luminous skin.
Shop Now
Time
60 min
Topical numbing is applied approximately 30 minutes before receiving treatment. A NanoLaserPeel session can be expected to take about 30 minutes for the face or longer for larger treatment areas.
Results
1+
After one session of NanoLaserPeel, patients will see noticeably brighter skin. For improved results or for maintenance, more sessions may be recommended.
Price
$$-$$$
Since NanoLaserPeel can be performed all over the body, pricing will depend on the size of the treatment area. Treating the face costs approximately $650 while treating the face, neck, and chest costs $1500.
Downtime
3+ Days
Post NanoLaserPeel, patients may experience mild swelling, redness, and sloughing of the skin. In most cases, these symptoms reside within 3 to 5 days.
What is NanoLaserPeel™?
Discover the benefits of laser resurfacing
Nothing shows age like our skin. If your skin looks dull and tired, you may be considering (or already doing) treatments like a chemical peel or microdermabrasion. These are treatments that use chemicals or abrasive materials to remove the top layer of the skin, revealing new skin underneath.
But the NanoLaserPeel from Sciton can do much more. It uses light energy to instantly remove the top layers of the skin at a depth that also accelerates the skin's own renewal process by activating special messenger proteins. Microdermabrasion and chemical peels often don't get deep enough and other lasers leaves a layer of heat-damaged cells that interrupt the ability of these messenger cells to communicate with deep layers of skin. Only the NanoLaserPeel from Sciton has the precision to work at just the right depth, creating beautifully smooth, luminous skin.
Smoother, younger-looking skin with one easy treatment...
The NanoLaserPeel™ Difference
NanoLaserPeel is a perfect introduction to laser treatments for any patient interested in the newest way to get smoother, brighter skin.

Forget about long appointments for chemical application or manual abrasion. Five minutes and you're on your way!

With just 1-2 days of downtime, you can make your appointment on Friday and let your skin recover over the weekend. Then get back to work, play, commitments—— and compliments!

Skin feels soft and super smooth. Make-up goes on easily and blends flawlessly.

If you get botulinum toxin or filler injections to smooth wrinkles around your eyes or mouth, indulge in a NanoLaserPeel to restore a fresh glow on your entire face.
READY TO SCHEDULE?
Book your medical or cosmetic appointment online. Complimentary consultations are available for cosmetic services.