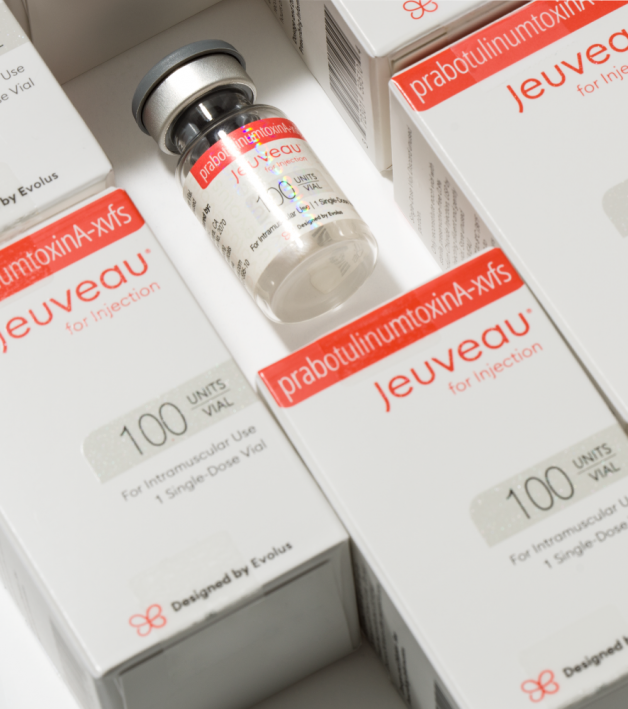 Jeuveau
Modern-Made Neurotoxin
Jeuveau® is a prescription medicine that is injected into muscles and used in adults for a short period of time (temporary) to improve the look of moderate to severe frown lines between the eyebrows (glabellar lines).
Shop Now
Time
15 min
Jeuveau injections are performed in office and are very quick.
Results
7+ Days
With Jeuveau, some patients have reported results as early as 2 days post injection. Most of the time, full results are seen a week post injection.
Price
$$
A Jeuveau treatment is priced based on the number of units needed. This varies from patient to patient. Jeuveau is priced at $14 per unit. On average, patients typically receive 30 to 40 units per visit for full correction
Downtime
Minimal
After Jeuveau injections, patients will temporarily have injection site swelling, or "bee stings," that subside very quickly. As with any injection based treatment, bruising is very common. Premier providers recommend patients to plan injectable appointments accordingly, allowing time for bruises to heal if needed.
About Jeuveau
Jeuveau® is an injectable treatment that stops your nerves from telling your facial muscles to flex, temporarily smoothing moderate to severe lines between the brows.
Premier providers recommend receiving Jeuveau injections every 90 days for optimal results.
Learn how you can save $40 on every Jeuveau treatment with free, easy Rewards.
READY TO SCHEDULE?
Book your medical or cosmetic appointment online. Complimentary consultations are available for cosmetic services.