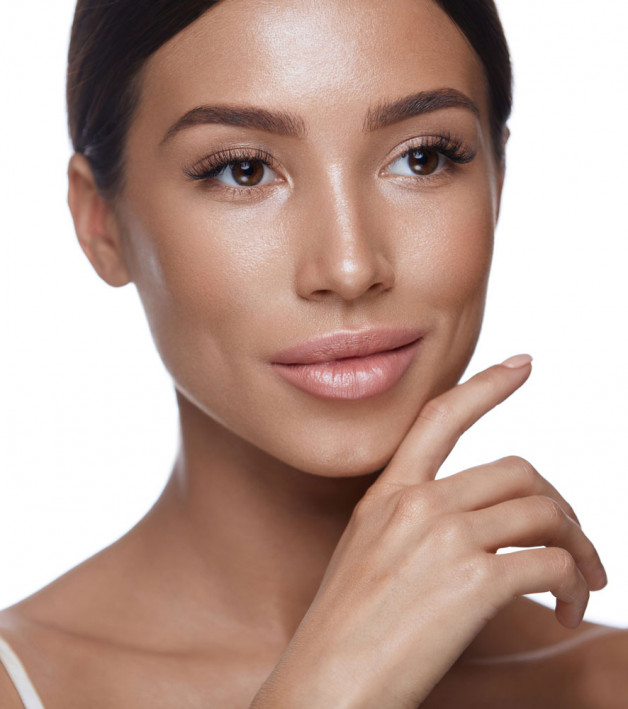 Halo Glow
Skin Resurfacing
Everyone has different needs for their unique skin. As a customizable treatment, Halo fits perfectly into your busy lifestyle. Need to be back to work tomorrow? A light treatment creates smooth, vibrant skin that's ready for makeup the very next day. Want to WOW them? A more intense treatment will give your skin a youthful glow with just a few days of downtime.
Shop Now
Time
90+ min
Patients are instructed to arrive an hour early for topical numbing and oral medication. Halo Glow takes about 30 minutes to perform.
Results
Gradual
Initial results are visible between 2 and 5 days post treatment. The skin will continue to improve over time. The greatest improvement will be visible in the first 2 to 3 weeks. Most patients benefit from only 1 treatment. Halo Glow can be performed based on the provider recommendations to maintain results.
Price
$$-$$$
Pricing will vary based on the size of the treatment area. Halo Glow for the face is priced at $1700.
Downtime
3+ Days
After the first 24 hours your skin will begin to peel, but you will be able to put on makeup. With Halo Glow, you will see very little change on the first day. After two to three days you will develop a light bronzing appearance. By day three or four your skin will peel, revealing your new skin beneath.
What is Halo Glow?
Long term sun exposure, active lifestyle and the wear and tear of everyday living results in visible signs of skin aging, including wrinkles, discoloration, scars and laxity.
A fractional treatment, whether ablative or coagulative, allows the epidermis to heal quickly as long as the dermis remains intact. Ablative fractional resurfacing is a well-established treatment that vaporizes aged tissue with less thermal injury and with mild to moderate levels of downtime. Conversely, non-ablative fractional resurfacing causes thermal injury and tissue coagulation with lower levels of downtime.
The Halo hybrid fractional laser combines ablative and non-ablative wavelengths delivered to the same microscopic treatment zone to maximize clinical results and minimize downtimes. Halo is safe and effective, while providing an enhanced patient experience.
Halo precisely targets years of damage to your skin, including:
Discoloration
Sun damage
Visible signs of aging
Uneven skin tone
Enlarged pores
Poor texture
Fine lines
Scar revision
Depending upon each patient's goals, Halo treatments can be customized. We offer Halo Glow for more superficial improvements in the skin and Halo Deep Resurfacing for more dramatic skin resurfacing results.
READY TO SCHEDULE?
Book your medical or cosmetic appointment online. Complimentary consultations are available for cosmetic services.