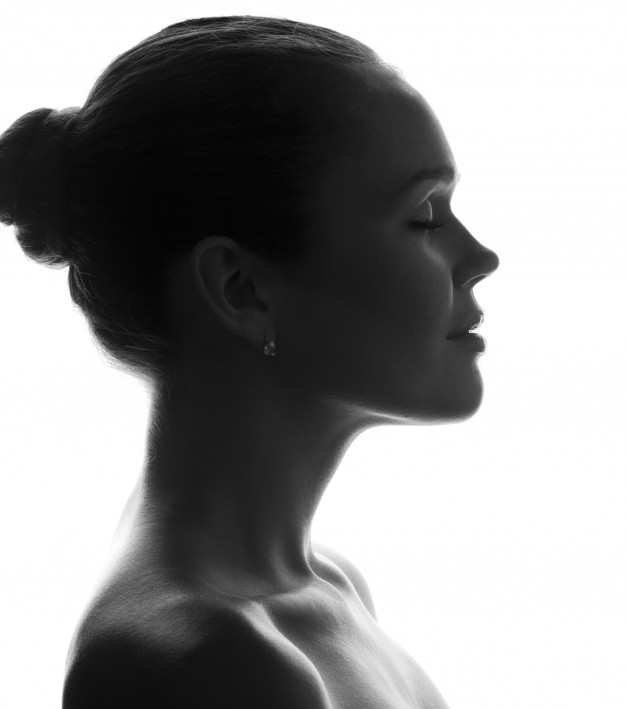 Kybella
Double Chin Treatment
KYBELLA is administered as a series of injections to the treatment area under the chin, destroying fat cells and producing gradual results. Everyone's chin profile is different, so your physician will tailor treatment to you.
Shop Now
Time
30 min
Your provider will map out the exact treatment area and then you will be given multiple small injections under your chin. Treatment times average 30 minutes.
Results
Gradual
Each patient is different. Your provider may recommend 2 to 4 treatments of Kybella, one treatment per month. Fat cells will be destroyed gradually over the course of the treatment plan and will become more visible with each treatment.
Price
$$-$$$
Depending upon the treatment area and number of treatments needed, pricing will vary. Kybella is priced at $500 per vial. In most cases, 2 vials are used at each treatment session.
Downtime
1 Week
Most patients experience swelling, tenderness, and bruising in the injection area. Most of these side effects subside within a week or two after treatment. Most patients return to work and normal activities after receiving Kybella.
What is Kybella?
Now there is a treatment for your double chin! The FDA has approved KYBELLA™ (deoxycholic acid) injection, which contours and improves the appearance of moderate to severe submental fullness due to submental fat.
Submental fullness, also known as "double chin," can affect adult women and men of all ages and weights and is influenced by multiple factors including aging and genetics. Submental fullness is often resistant to diet and exercise.
KYBELLA™ is a formulation of a naturally-occuring substance (deoxycholic acid) that targets and destroys fat cells in the area where it's injected. Once those cells are destroyed, they can no longer store or accumulate fat.
The most common side effects are typically local to the treatment area and most commonly include swelling, bruising, pain, numbness, tingling, hardness and redness.
Kybella
Kybella is an injectable treatment that permanently removes excess fat found in the chin and jawline area. Most patients see results after 2 treatments. Downtime is fairly minimal and includes swelling and tenderness to the injection area.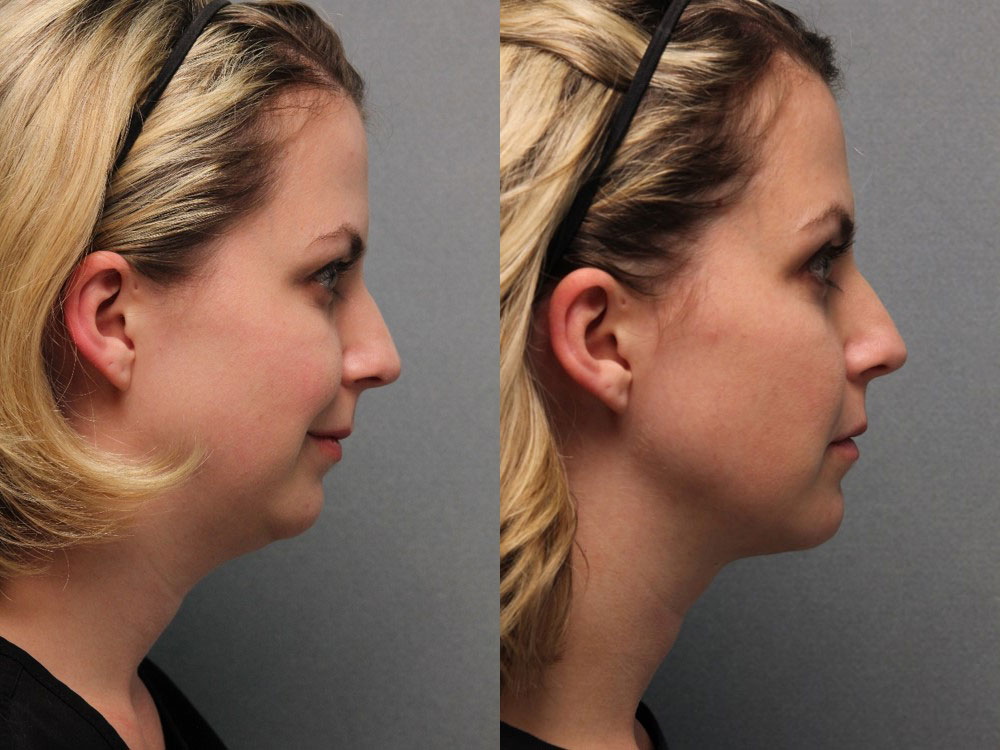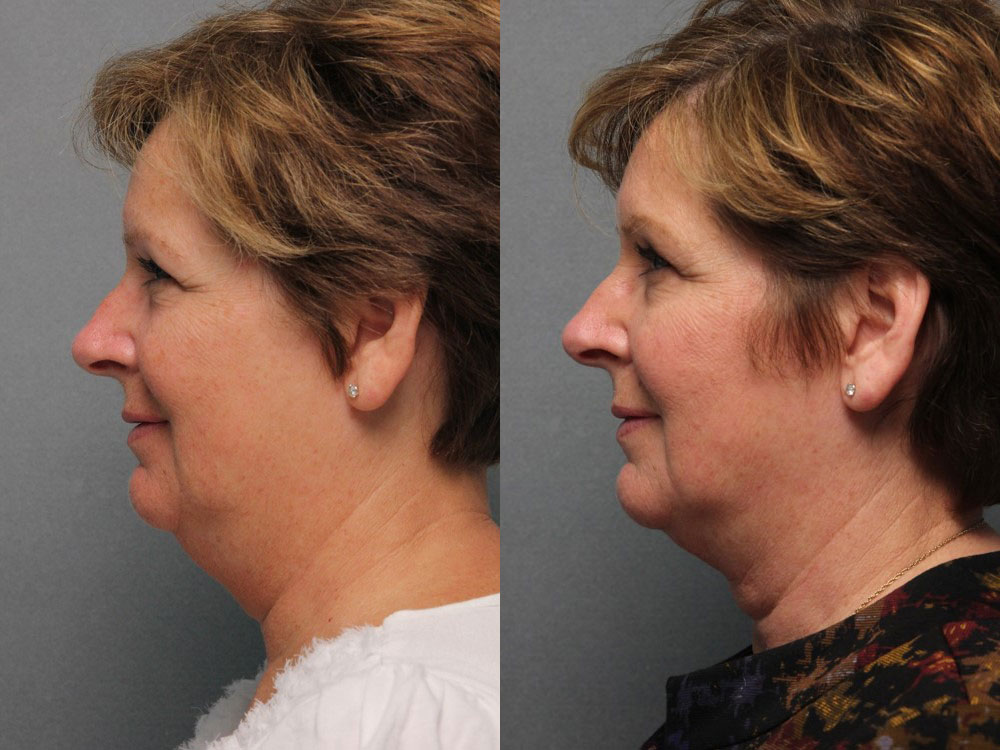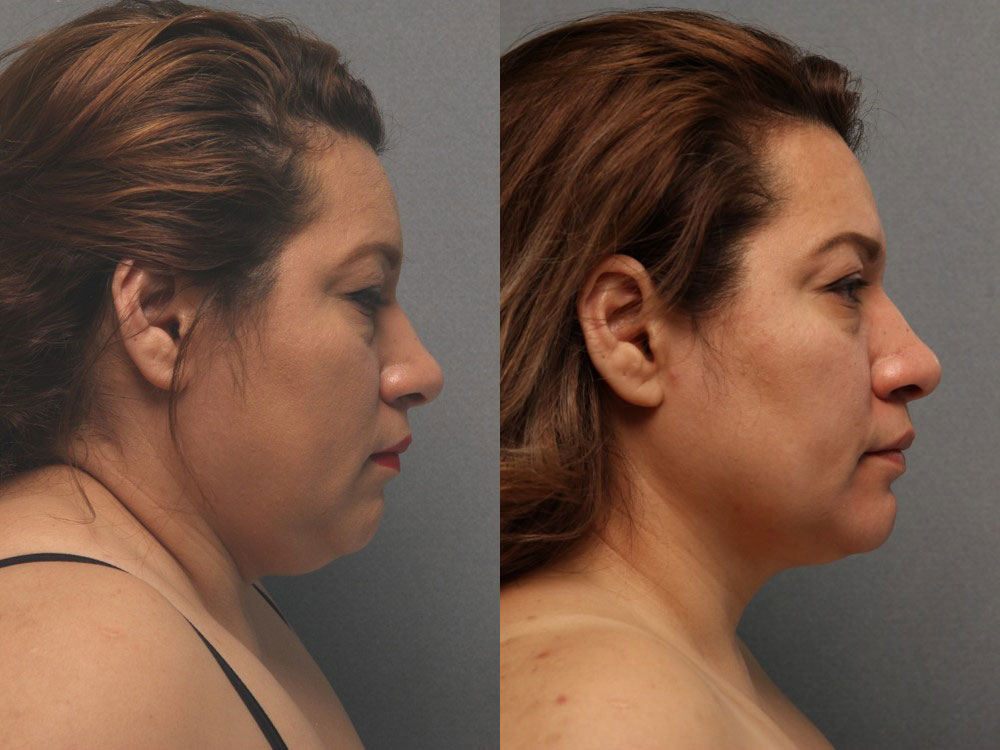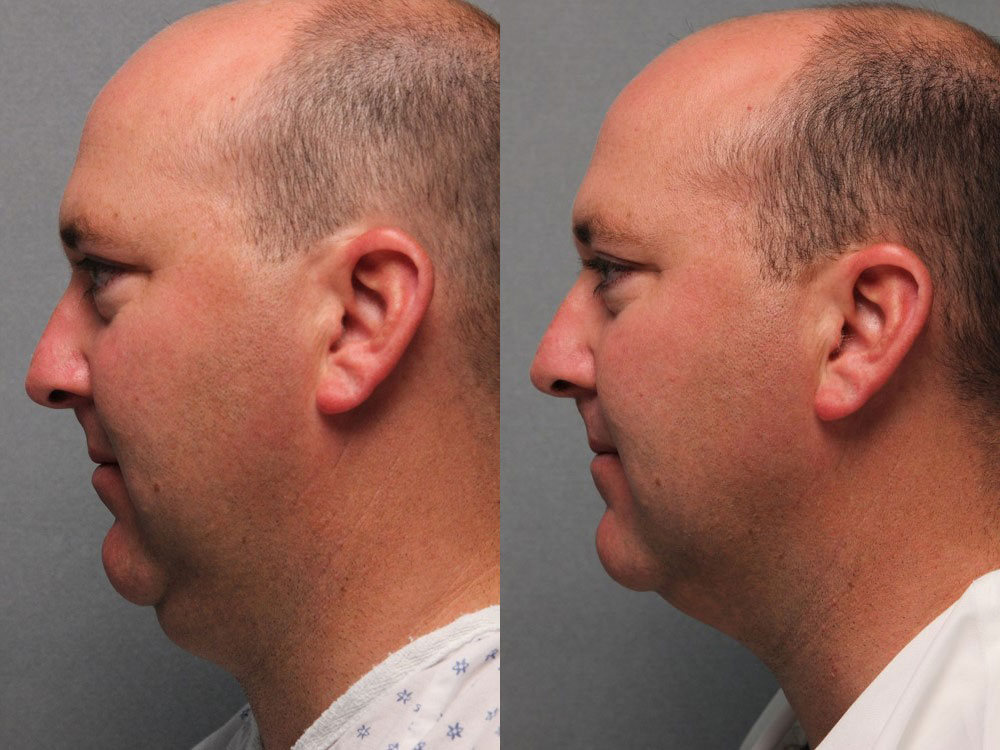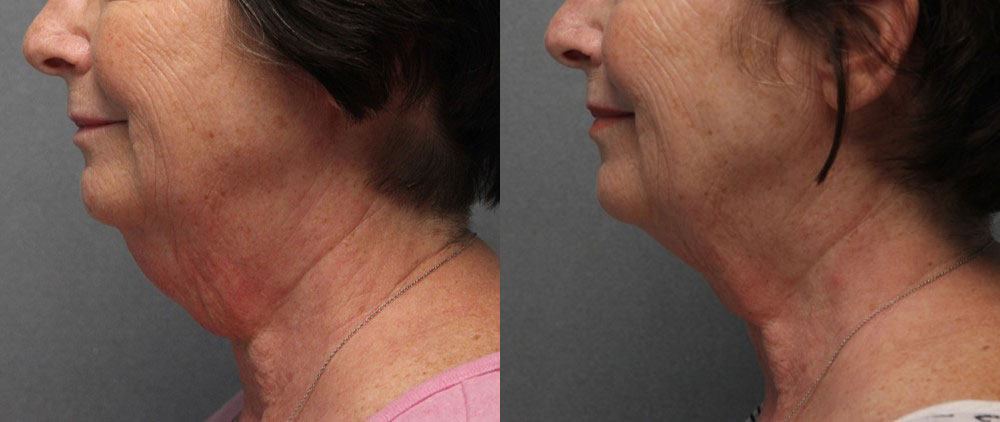 READY TO SCHEDULE?
Book your medical or cosmetic appointment online. Complimentary consultations are available for cosmetic services.