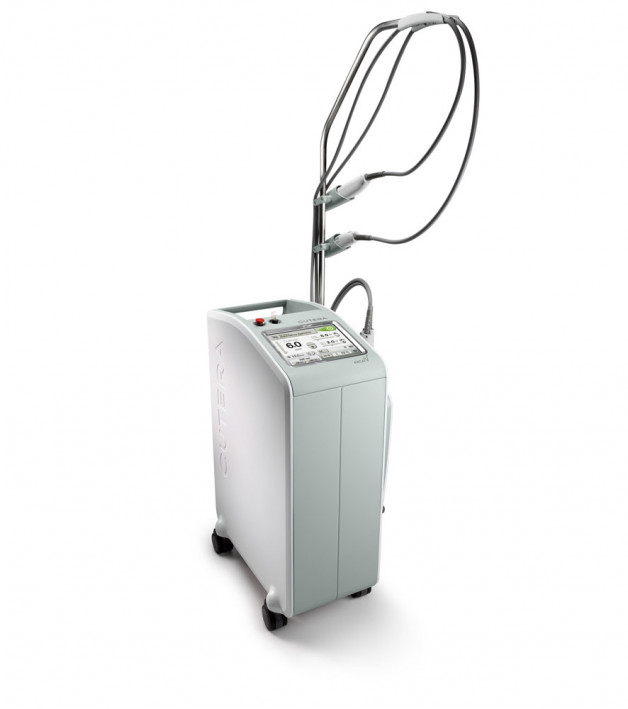 Excel V
Vein Therapy
Excel V is the most advanced aesthetic technology that combines two powerfully precise lasers to target and eliminate vascular concerns (redness, unsightly veins) and benign pigmented lesions (age spots, sun spots, discoloration) on the face and body.
Shop Now
Time
60 min
Topical numbing is applied to the area about 40 minutes before treatment. Excel V procedures are fairly quick. Small areas, such as the cheeks and nose, can be treated in about 15 to 20 minutes.
Results
1+
Depending on the severity of the condition, multiple treatments may be necessary. Most patients see significant improvement after just one treatment.
Price
$$
Treatment size determines the price of Excel V. The most commonly treated area is the cheeks and nose. This is priced at $150 per treatment.
Downtime
2+ Days
Redness and/or swelling can be expected following treatment and will resolve within a few days. Treated brown spots will darken and slough off within 3 to 6 days. For full face treatments, swelling will peak 24 to 48 hours post treatment and usually resolves within a few days.
What is Excel V?
Excel V is a laser system for providing treatment of a variety of vascular and benign pigmented skin conditions. Many conditions manifest in the form of broken or abnormal blood vessels in the skin, as is the case with rosacea, in which the facial blood vessels dilate excessively causing redness and flushing.
Excel V treats vascular conditions by administering a unique high power green laser that is absorbed by the abnormal blood vessels in the skin. The laser heats the abnormal vessels causing the vein walls to collapse and seal shut. Over time, the vessels will no longer be visible. Several treatments may be necessary to achieve the desired result.
Excel V has been shown effective at treating a number of conditions including rosacea, poikiloderma, facial veins, blue veins around the eyes, port wine stains, cherry angiomas and benign pigmented lesions such as sun spots. The laser system may also have a cosmetic benefit for patients who have new (or red) stretch marks and skin lesions from past injuries or surgeries.
Roseacea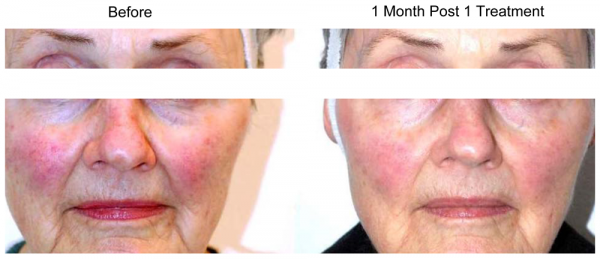 Blue Veins Around Eyes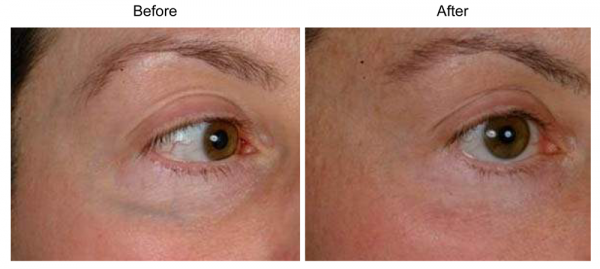 Port Wine Stains

Redness and Broken Blood Vessels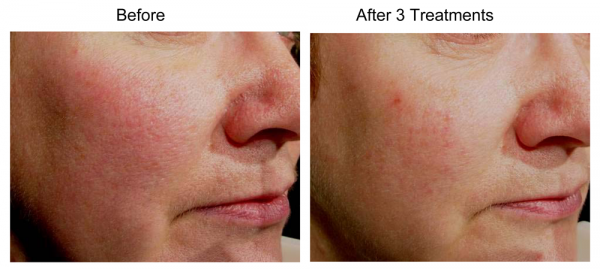 READY TO SCHEDULE?
Book your medical or cosmetic appointment online. Complimentary consultations are available for cosmetic services.