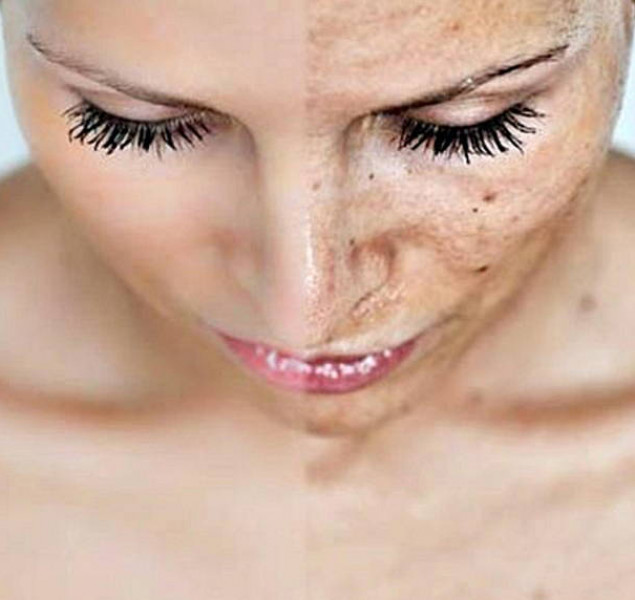 10.04.2015
TGI Fall
Fall is finally here! It's time to take in some football games, pull out that favorite sweater and decorate with pumpkins. After long hot summers, fall is usually one of the most welcomed seasons. Your skin even agrees.
Let's take a lesson from Mother Nature this season. Trees. We're all familiar with those tall, leafy, woody plants. We absolutely love the shade they provide during the hot weather, but in the fall their lush green foliage goes away. Trees must experience fall to be able to produce new, healthy leaves in the spring. Interesting. This concept seems applicable to our skin. It may not be an old adage yet, but here are some words to the wise: Like leaves fall from the trees, so should the dead, damaged skin cells from your face.
In the summer months, we put our skin to the test. Excluding cave dwellers, most of us will have exposure to the sun at its most intense time of year. Exposure to the sun's harmful rays will cause damage in the form of aging, sun spots and hyperpigmentation (to name a few). So, how does one experience fall with his/her skin? First thing's first, stop looking in the mirror in disbelief. Yes, that sun damage is new. No, that wrinkle was not there last year. Acceptance is the first step. Next, take charge of your skin during this upcoming dormancy.
The most effective treatments for reversing summer's damage include lasers and chemical peels. Both laser treatments and chemical peels kick start your skin's cellular turnover process. Depending upon the intensity and desired goal, these types of procedures will efficiently remove dead skin cells and penetrate deep into the skin where the damage lives. As a complement to any in-office procedure, at-home skincare is the best way to protect your investment. A simple regimen including the right moisturizer, retinol, antioxidants and/or growth factors can do wonders for post-treatment skin to extend results.
And just a PSA to end with: Don't forget to wear sunscreen everyday. Sun damage occurs 365 days a year. Your skin will thank you for all this extra attention.
READY TO SCHEDULE?
Book your medical or cosmetic appointment online. Complimentary consultations are available for cosmetic services.