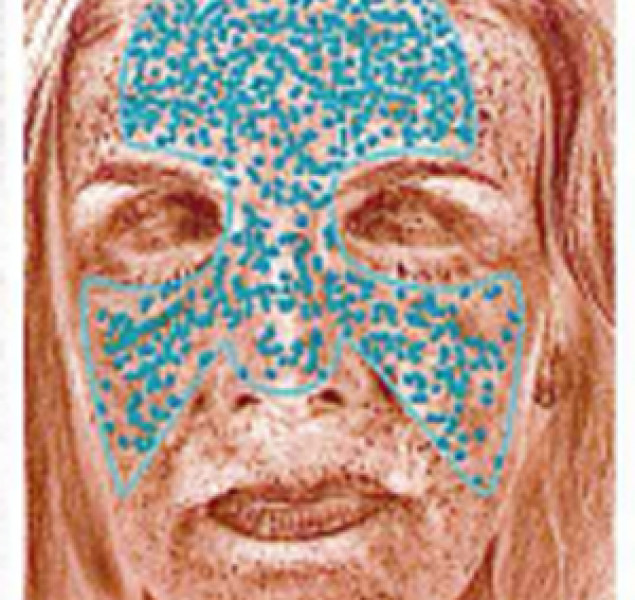 10.25.2017
Skin Test: The Roadmap to Glowing Skin
Age has never bothered me. But still, I began noticing that my complexion was looking less vibrant and glowing than I seemed to remember. Why was I noticing these changes? Where were they coming from? I wanted to better understand my aging skin …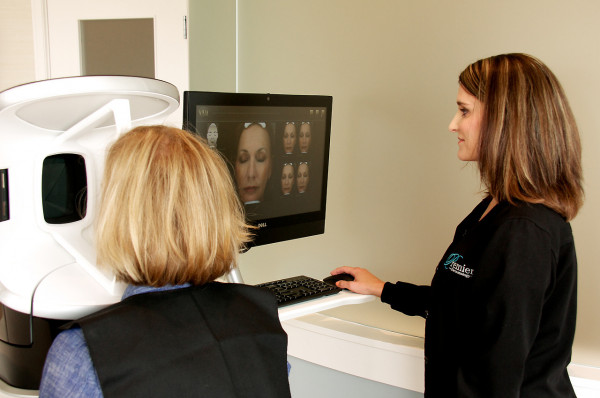 This year THE SCOUT GUIDE NORTHWEST ARKANSAS editor, Rebekah Lawrence, turned 50. Here's what she did to mark the occasion…
Age has never bothered me. But still, I began noticing that my complexion was looking less vibrant and glowing than I seemed to remember. Why was I noticing these changes? Where were they coming from? I wanted to better understand my aging skin …
So I turned to my local expert, LINDSEY JEFFS, the cosmetic coordinator at Premier Dermatology in Bentonville. I had heard about the office's complimentary VISIA COMPLEXION ANALYSIS tool before, but never had the chance to try it. It uses UV technology and advanced software analysis to rate skin based on the following eight categories: spots, wrinkles, UV spots, texture, pores, red areas, brown spots and porphyrins (which are bacterial excretions that can lead to acne). The software computes your percentile ranking based on your age and skin type (dry, oily, combination, sensitive or normal), which provides a roadmap for the right skin care plan for you. At 50, it was time I got my roadmap.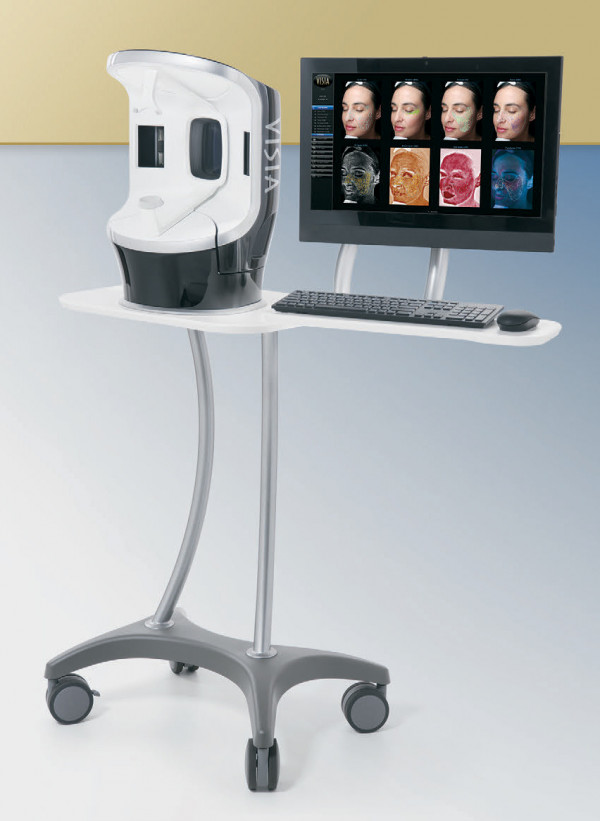 The whole experience lasted about 30 minutes, which included getting my results and customized treatment program. It's best to come to your VISIA appointment without any makeup on but since I was working, Lindsey and her team were able to remove my makeup for me in the office—and touch me back up before I returned to work. Then I rested my chin right on the equipment, which sat on a desktop, just like in an eye exam. The tool scanned my face a few times, as I sat with my facial muscles totally relaxed. Within a minute, I had my results. Lindsey talked to me about my numbers in each category.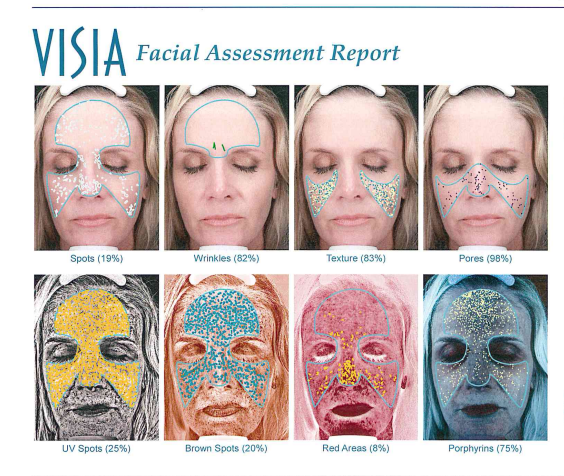 The numbers seen here are actually the percentiles based on my age and skin type. I was happy to see that I had high numbers in the wrinkle, texture and pore categories. But when it came to UV spots, red areas and other spots, my numbers showed room for improvement.
You can do as you wish with your VISIA results. Speaking of results, mine helped Lindsey and her team to devise a detailed treatment plan that worked for my lifestyle and goals. What I loved was that Lindsey didn't make me feel pressured to go all in just yet. Even though the in-home treatment plan she recommended included a SKINMEDICA LYTERA 2.0 PIGMENT CORRECTING SERUM twice a day, a TNS RECOVERY COMPLEX, a TOTAL DEFENSE AND REPAIR SPF in the morning and a RETINOL COMPLEX at night, I only left with one product to start. Lindsey helped me choose the SKINMEDICA LYTERA 2.0 PIGMENT CORRECTING SERUM as my first step. In fact, it has already really reduced the sun damage spots that were affecting my face, neck and chest! The results have been remarkable with just this one medical grade product.
Next, we will follow up every two months to track the progress and discuss next steps. After we let those at-home care tweaks do their magic, the recommendation is to use in-office FOREVER YOUNG BBL TREATMENTS to target any remaining red and brown of the skin caused by photo damage. BBL, also known as Broad Band Light treatment, uses pulsed light energy to stimulate your skin cells to regenerate new collagen and eliminate the vessels and unwanted melanin that cause redness and spots.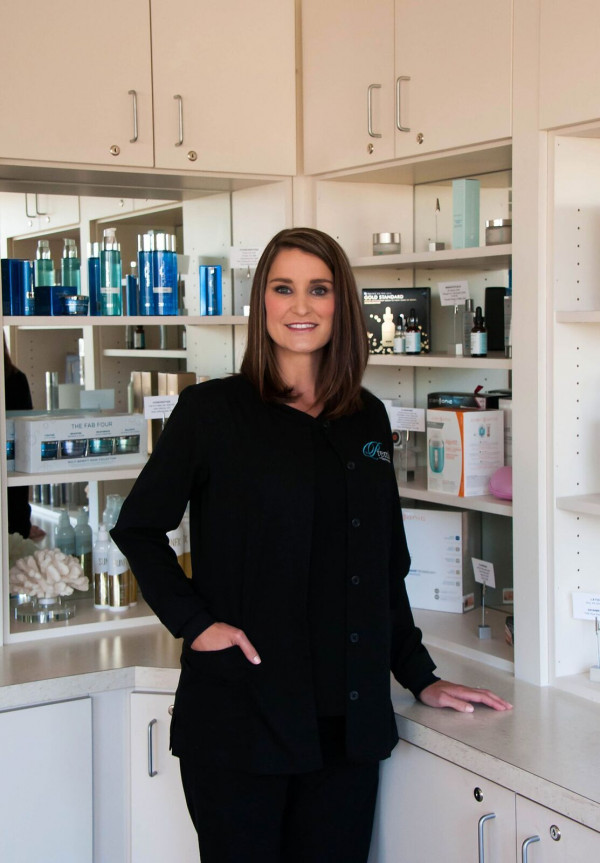 "Education is the first step in understanding skin health, which is what makes this tool so powerful. VISIA allows us to make customized goals, track progress, and implement small changes that are very impactful in the appearance and health of our patients' skin." - Lindsey Jeffs, Cosmetic Coordinator at Premier Dermatology
Another fun component? The competition! A lot of Premier Dermatology patients love to get their percentile ranking from VISIA Analysis. According to Lindsey, "The number doesn't matter to us, but for a lot of our patients, they like to see where they rank among their peers." Even better? When you come back after six months of treatments and using the right products, and your number has improved. A little competition never hurt anyone!
I like to think of Lindsey and the staff at Premier as my advisors in this journey. No matter what you want to do for your skin, whether it's tweaking your at-home care plan or exploring more advanced treatments in the office, your first step should be a VISIA Complexion Analysis in the office. It's such a great way to meet your own personal team of advisors and better understand what's going on so that you can find the perfect treatment that works for you! Give Premier Dermatology a call (479-273-3376 or 866-973-3376) or send an email to Lindsey at ljeffs@premierderm.net to schedule your free VISIA Complexion Analysis, and find out what your percentile ranking is!
READY TO SCHEDULE?
Book your medical or cosmetic appointment online. Complimentary consultations are available for cosmetic services.