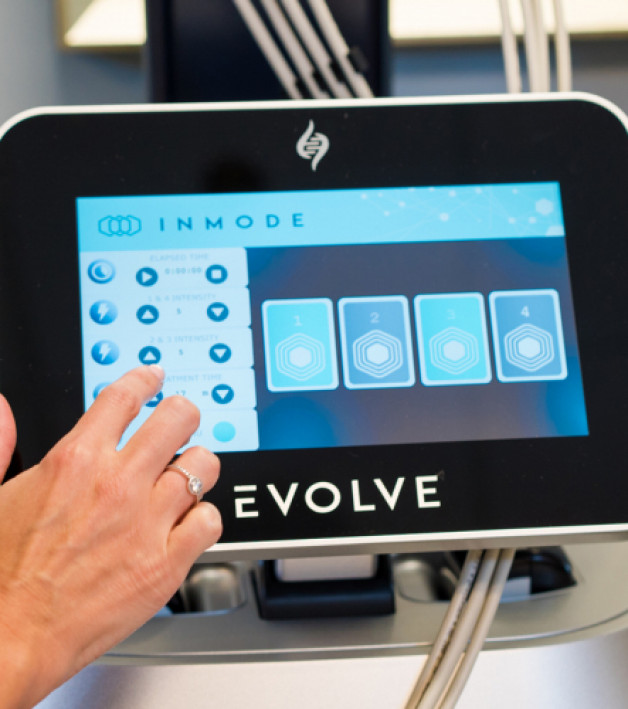 Evolve
Hands-Free Body Treatments
Evolve delivers multiple hands-free, non-invasive treatments on one system. Its innovative design deploys three proprietary technologies – Tite, Trim, and Tone – allowing for customized treatments to remodel skin, treat adipose tissue and tone muscles.
Shop Now
What is Evolve?
Evolve Tite - A non-invasive hands-free procedure specifically designed to simultaneously remodel multiple body areas to improve the appearance of your skin.

Evolve Trim - A non-invasive, hands-free solution to improve the appearance of skin, reduce dimpled skin, and improve elasticity. Ideal for all areas of the body that require fat reduction.

Evolve Tone - A non-invasive, hands-free treatment to improve the definition of your natural physique without the downtime or scars associated with invasive surgery. Easily tone your abdomen, hips, and buttocks.
Premier Dermatology recommends a series of 6 treatment, utilizing a combination of any 2 treatment modalities. Pricing reflects this recommendation.
READY TO SCHEDULE?
Book your medical or cosmetic appointment online. Complimentary consultations are available for cosmetic services.